Melania Trump Spox Responds to Michelle Obama: First Lady Gets Her Advice From White House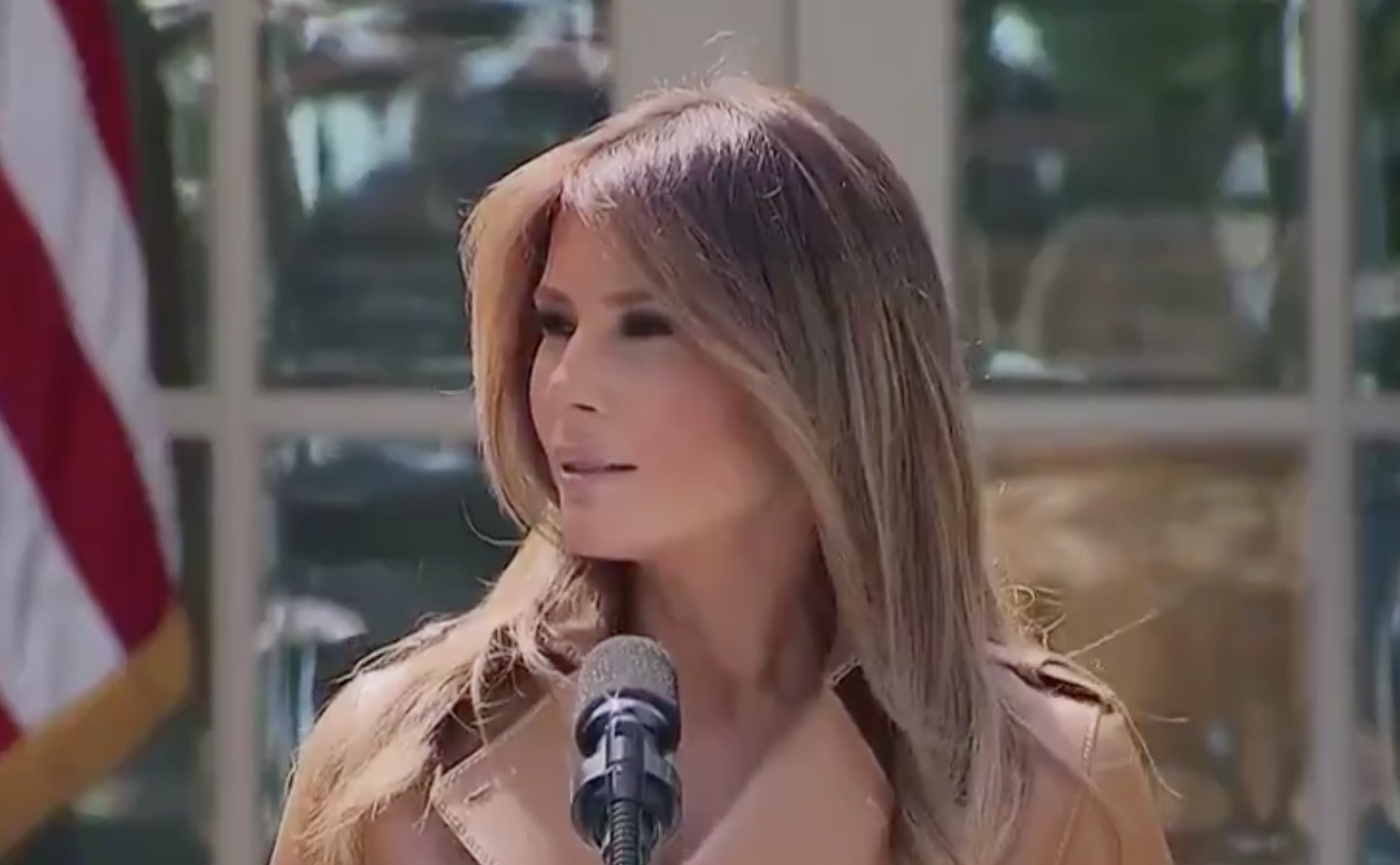 Stephanie Grisham, press secretary for Melania Trump, had a dispute with CNN reporter Kate Bennett on Monday in terms of whether she was offended by Michelle Obama offering to give her successor advice on how to contend with the stresses of being First Lady.
Obama gave an interview to ABC's Robin Roberts on Sunday as part of her promotional campaign for her new memoir, Becoming. During this chat, Roberts recalled how Laura Bush promised to make herself available if Obama ever needed any advice during her husband's presidency, and Obama said that she used a portion of her new book to say that she made the same offer to Mrs. Trump.
The thing is, Obama says Trump has never taken up the offer.
CNN's Kate Bennett asked the First Lady's press office about this, and she received a statement from Grisham swatting down Obama's offer.

Bennett also noted that Mrs. Trump apparently sought out Bush's advice at one point, but not Obama's.
last year @laurawbush told @BrookeBCNN that she had been in touch with @FLOTUS. "I've talked to Melania," she said. "I've been back and had tea with her." Apparently, an invitation for @MichelleObama to do the same was not extended.

— Kate Bennett (@KateBennett_DC) November 12, 2018
Shortly after Bennett's tweet went out, Grisham responded by contesting her description of the exchange.
I wouldn't characterize is as "clapping back" Kate. I was asked a question & I gave an answer, which is my job. Seems silly to to try & apply emotions to my answers or try to stir up trouble. https://t.co/CkIco9Zj6M

— Stephanie Grisham (@StephGrisham45) November 12, 2018
Bennett soon walked back her characterization, posting an explanation on Twitter along with a more neutral recollection of her first exchange with Grisham.
Fair. I didn't use the term the correct way. https://t.co/N9EWRByqFx

— Kate Bennett (@KateBennett_DC) November 12, 2018
. @StephGrisham45's response to CNN, re @MichelleObama's comments: Mrs. Trump is a strong and independent woman who has been navigating her role as First Lady in her own way. When she needs advice on any issue, she seeks it from her professional team within the White House."

— Kate Bennett (@KateBennett_DC) November 12, 2018
I deleted my "clap back" tweet and rewrote it because it implies something that wasn't a thing. I am a human person ??‍♀️

— Kate Bennett (@KateBennett_DC) November 12, 2018
[Image via screengrab]
— —
>> Follow Ken Meyer (@KenMeyer91) on Twitter
Have a tip we should know? tips@mediaite.com