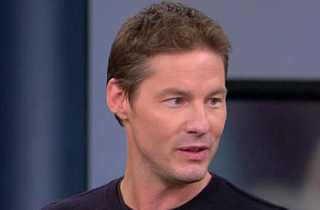 The New York Post reports that long-time Rodale, Inc. and Men's Health editor David Zinczenko is leaving the company to start his own venture.
As Adweek notes, "Zinczenko is considered synonymous with Rodale, having grown up near its Emmaus, Pa., headquarters, and spending nearly his entire career at the publishing company."
According to Rodale, the company and Zinczenko "mutually decided not to renew" his contract, but Zinczenko will continue to work as an author for Rodale's book company. Taking over Zinczenko's helm at Men's Health is Bill Phillips, current editor of the magazine's website. Rodale, according to a recent story in AdWeek, has decided to move the company away from magazine and book publishing and will attempt to reconfigure it as an e-tailer. Rodales.com, which is expected to launch in April, is an ambitious project seeking to go head-to-head with the likes of Amazon, selling environmentally-conscious apparel and accessories.
Zinczenko, who led many of Rodale's digital initiatives, is reportedly planning to start a new venture with outgoing Rodale Books head Stephen Perrine. The two have a long history of collaborations including Best Life, a spinoff of Men's Health that Perrine edited. Since taking over books just over a year ago the two have brought in such high profile authors as Jessica Alba, Mehmet Oz, and Weight Watchers CEO David Kirchhoff. In addition to his ongoing publishing ventures, Zinczenko also owns a NYC restaurant called The Lion with our website's founder Dan Abrams and others.
Zinczenko became EIC of Men's Health, in 2000. Under his leadership, the magazine's circulation has grown 30 percent, and the world's largest men's lifestyle magazine brand has expanded to 46 countries. In 2008, he was named Adweek's "Editor of the Year."
Full report here.
— —
>> Follow Andrew Kirell (@AndrewKirell) on Twitter
Have a tip we should know? tips@mediaite.com