Mueller Sends to FBI Apparent Plot to Pay Women to Accuse Him of Sexual Harassment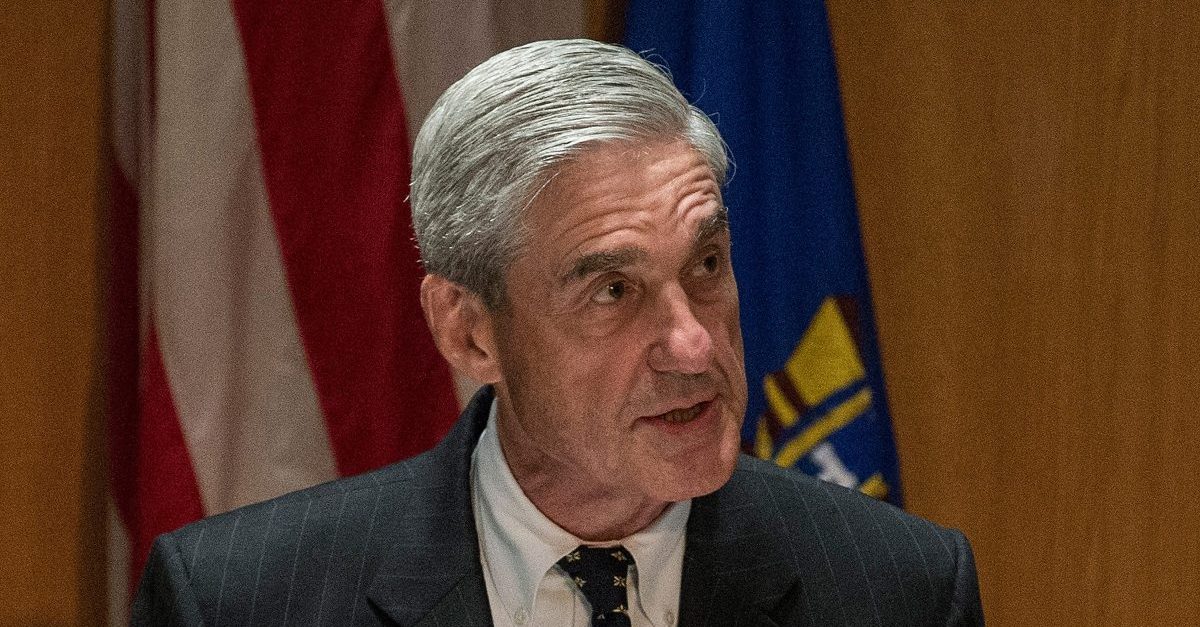 Special Counsel Robert Mueller has reportedly referred to the FBI an allegedly apparent scheme to mount false sexual misconduct allegations against him.
The Atlantic's Natasha Bertrand reported that journalists were informed about the apparent smear job by a woman claiming she was offered money to fabricate allegations of sexual misconduct against Mueller. The woman, a former paralegal for Mueller, says she was offered tens of thousands to sign a sworn affidavit making the allegation, by a man claiming to be working on behalf of conservative activist and noted Seth Rich conspiracy theorist Jack Burkman:
The special counsel's office confirmed that the scheme was brought to its attention by several journalists who were told about it by a woman alleging that she herself had been offered roughly $20,000 by a man claiming to work for a GOP activist named Jack Burkman "to make accusations of sexual misconduct and workplace harassment against Robert Mueller."
Law & Crime has noted how several journalists have been informed of a brewing plot to get Mueller's former associates on board. Huffington Post's Yashar Ali posted a tip on Twitter that he received several days ago that appeared to be from the woman:
13 days ago I received this tip alleging an attempt to pay off women to make up accusations of sexual misconduct against Special Counsel Bob Mueller. Other reporters received the same email. Now the Special Counsel's office is telling us they've referred the matter to the FBI pic.twitter.com/oqh4Fnel5u
— Yashar Ali ? (@yashar) October 30, 2018
Special counsel spokesman Peter Carr released this statement in response to the news:
When we learned last week of allegations that women were offered money to make false claims about the Special Counsel, we immediately referred the matter to the FBI for investigation.
Burkman claimed on Tuesday on Twitter that he's holding an event at which Mueller's first supposed "victim" will come forward.
Some sad news. On Thursday, November 1, at the Rosslyn
Holiday Inn at noon, we will reveal the first of Special Counsel Robert
Mueller's sex assault victims. I applaud the courage and dignity and
grace and strength of my client. pic.twitter.com/wZVQeHD45r

— Jack Burkman (@Jack_Burkman) October 30, 2018
[Image via Getty]
— —
>> Follow Ken Meyer (@KenMeyer91) on Twitter
Have a tip we should know? tips@mediaite.com