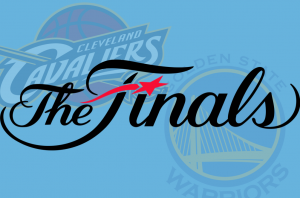 The Golden State Warriors are chasing history.
After finishing the regular season with a 73-9 record — besting the record of the Chicago Bulls of 1996 by a single game — the only piece left in completing the greatest season in league history is to win the Finals. They have the talent and momentum to do it; after trailing 3-1 in the Western Conference Finals to the Oklahoma City Thunder, the Warriors reeled off three consecutive wins, including Game 7 on Monday night.
But repeating as champions won't come easy; standing in their way are the Cleveland Cavaliers led by LeBron James and Kyrie Irving, a rematch of last year's Finals. Irving is back with a clean bill of health after suffering a knee injury in last year's Finals, and Kevin Love — who missed the 2015 Finals altogether with a dislocated left shoulder — is back as well, though the injury has plagued him at times in the 2016 campaign as well.
Regardless of the daunting task, Golden State's Steph Curry has his confidence. "I know we're a better team than we were last year, just off experience and what we've been through in this postseason, better equipped to kind of handle the scene of the Finals and all that's kind of thrown at you when you get here," he said ahead of the Finals.
Game 1 of the NBA Finals is tonight at the ORACLE Arena in Oakland, California. Tip off is scheduled for 9 p.m. ET on ABC. Golden State is favored in the matchup by 5.5 points, and viewers interested in watching a live stream of the game can do so using the WatchESPN app. Jimmy Kimmel Live will air a special "Game Night" edition of its late night show at 8:00 p.m. that features Mariah Carey, and NBA Countdown will deliver pregame coverage beginning at 8:30 p.m. ET.
—
Have a tip we should know? tips@mediaite.com