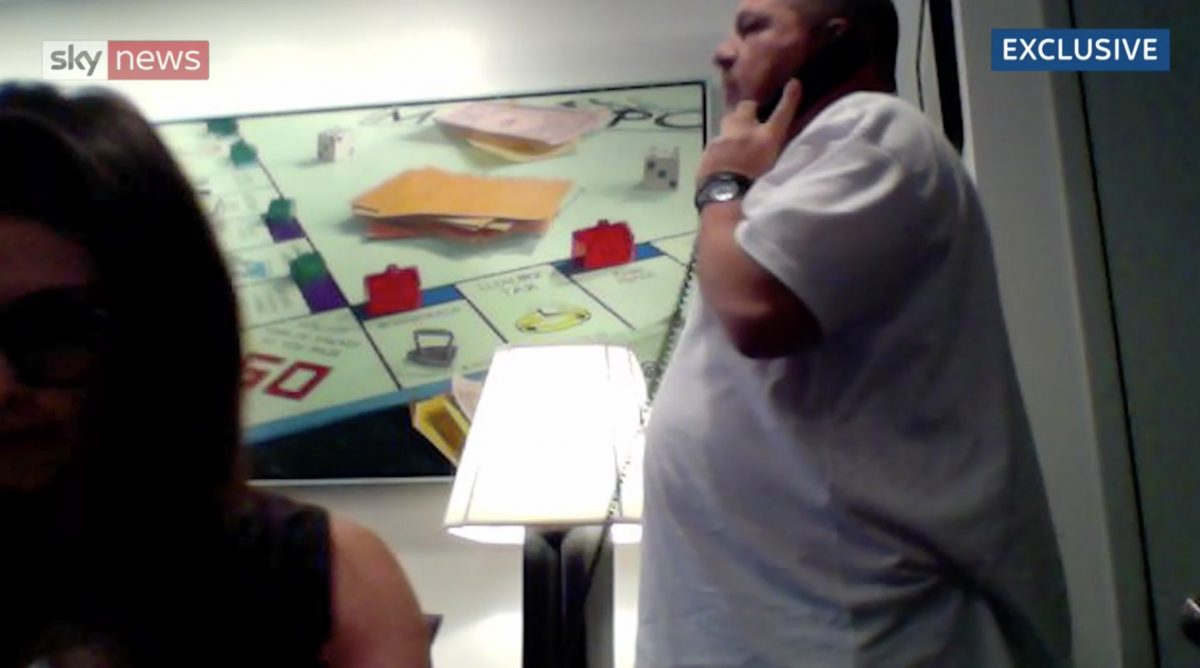 A new video shows Harvey Weinstein inappropriately touching and making sexually suggestive comments to a woman during a business meeting.
Melissa Thompson provided the video to Sky News, and walked the network through the encounter. It was filmed when she was 28-years-old, in 2011 during a meeting at The Weinstein Company offices in New York where she was pitching her company to the Hollywood mogul.
Thompson alleges that Weinstein raped her hours later at a nearby hotel. Weinstein denied the allegation, according to Sky News.
Thompson told Sky News that she was expecting to meet with The Weinstein Company's marketing team. Instead, Weinstein tells his staff "don't interrupt," before closing the door and locking it. He then declines Thompson's handshake in favor of a very handsy hug.
"That's nice, let's keep it up," Weinstein says. He then asks "So am I allowed to flirt with you?"
"Um we'll see, a little bit," Thompson replies.
As the meeting continues, Weinstein runs his hand up her arm, and after telling her that he's going to use her platform, runs his hand up her leg.
"I was trying to save face a bit at first," Thompson told Sky News.
"Data's so hot," Thompson tells Weinstein in the video.
"Let me have a little part of you," he replies. "Give it to me. It's okay, would you like to do it some more?"
Thompson told Sky News he then ran his hand up her skirt.
"That's a little high," she says in the video.
Thompson told Sky News: "Now I see he's trying, in any way he can, to move me into that zone of comfortable then uncomfortable and confused, and vulnerable, and recognizing that he's powerful and I'm not, and that I need this deal from him, and he has the power to give it to me."
"I think [he] was playing a cat-and-mouse game from the very beginning to see how far he could push me, and what my reactions might be, so that he could gauge… how he would play me; where my levers where, what were my vulnerabilities."
Weinstein then invites Thompson for a drink at the Tribeca Grand hotel room at 5:30 p.m., and she accepts. She told Sky News that when she got to the hotel, Weinstein led her to his hotel room and raped her.
Thompson's rape allegation is part of a class action lawsuit against the former Hollywood producer, whose career was toppled by a series of rape, sexual assault and harassment allegations last year.
Weinstein was charged in Manhattan criminal court earlier this year with the rape and sexual abuse of two separate women in 2013 and 2004.
[image via screengrab]
Have a tip we should know? tips@mediaite.com
Aidan McLaughlin - Editor in Chief