Nominated Yet Not Nominated: Academy Rescinds Oscar Nod for Christian Film's Song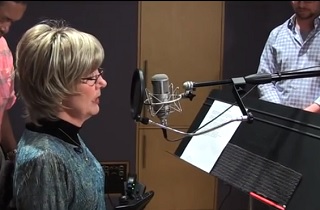 The Academy of Motion Picture Arts and Sciences (AMPAS) has announced that it is rescinding the Best Original Song Oscar™ nomination for "Alone Yet Not Alone," from the film Alone Yet Not Alone, citing improper lobbying by the song's composer, Bruce Broughton. There will be no replacement nominee selected, according to the Academy.

From AMPAS' press release:
The decision was prompted by the discovery that Broughton, a former Governor and current Music Branch executive committee member, had emailed members of the branch to make them aware of his submission during the nominations voting period.

"No matter how well-intentioned the communication, using one's position as a former governor and current executive committee member to personally promote one's own Oscar submission creates the appearance of an unfair advantage," said Cheryl Boone Isaacs, Academy President.
The press release goes on to describe the normal nominating process, whereby "all 240 voting members of the Music Branch received a Reminder List of works submitted in the Original Song category and a DVD copy of the song clips with film and song title only (additional information including composer and lyricist is not provided)," and were "asked to watch the clips and then vote in the order of their preference for not more than five nominees in the category."
The song was performed by Joni Eareckson Tada, whose beaming face graced the coffee tables and bookshelves of seemingly every Evangelical Christian household in the late 70s, from the cover of her inspirational autobiography Joni. As a teenager, she was paralyzed from the neck down in a diving accident, but overcame the disability to become an accomplished artist and author. The bad news is that it's impossible to tell how well the song would have done without Broughton's thumb on the scale, but the publicity from the nomination, and its rescission, could boost the film's wider release in June.
Until then, here's the song, as performed by Joni:
(h/t HNTP)
Have a tip we should know? tips@mediaite.com