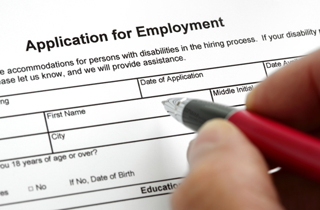 After SEAL Team 6 executed Osama Bin Laden in his compound in Pakistan, they somehow took the time to take a massive number of documents from his personal computer. Today, the government released a tranche* of these documents, including the Al Qaeda Application Form. Yes. If you want to be a jihadi, you must fill out this form and return it to Al Qaeda HR.
The form, translated from Arabic to English, reads like a mediocre Saturday Night Live sketch, except it is real. The questions include normal things like "What other languages do you speak and at what level?" and "Have you ever been in jail or prison?"
And then they include the following :
Do you wish to execute a suicide operation?
What objectives would you would like to accomplish on your jihad path?
What ideas and views do you, your family, and your other acquaintances have about jihad in Allah's sake here?
Do you have any chronic or hereditary disease(s)?
Who should we contact in case you became a martyr?
The sheet is about two pages long, and comes with a not-so-standard privacy warning: "Please refrain from sharing the information you provide on the application with each other because it is a trust to Almighty Allah."
The application is here if you are thinking about joining the rapidly-expanding world of terrorism. We strongly oppose terrorism. But the application is there, in any case.
*Yes, "tranche" is the term used by the government to describe these documents. In French, it means "a portion", and not, as we initially assumed, a medieval dining utensil.
[h/t Gawker]
[Image via Shutterstock]
—
>> Follow Tina Nguyen (@Tina_Nguyen) on Twitter
Have a tip we should know? tips@mediaite.com