PayPal Cancels Planned Expansion in N.C. Following Passage of State's Anti-LGBT Bill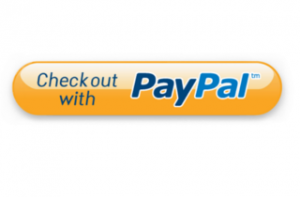 PayPal has announced that it will not move forward with its plans to open a new global operations center in Charlotte, N.C., following the Tar Heel state's passage of a bill that curtails anti-LGBT discrimination laws and imposes new restrictions on transgender people.
According to a statement released Tuesday, the "decision reflects PayPal's deepest values and our strong belief that every person has the right to be treated equally, and with dignity and respect. These principles of fairness, inclusion and equality are at the heart of everything we seek to achieve and stand for as a company. And they compel us to take action to oppose discrimination."
Around the same time North Carolina Gov. Pat McRory signed the bill into law, Georgia Gov. Nathan Deal vetoed a similarly controversial "religious liberty" bill, saying, "I do not think that we have to discriminate against anyone to protect the faith-based community." However, proponents of the Georgia bill criticized Deal for caving under pressure from a host of businesses and organizations (including Disney and the NFL), who opposed the legislation and said they would divest from the state if it passed.
PayPal says that its decision will cost the state 400 in skilled jobs. The company's statement concludes:
While we will seek an alternative location for our operations center, we remain committed to working with the LGBT community in North Carolina to overturn this discriminatory legislation, alongside all those who are committed to equality

We will stand firm in our commitment to equality and inclusion and our conviction that we can make a difference by living and acting on our values.  It's the right thing to do for our employees, our customers, and our communities.
[h/t Vox]
Have a tip we should know? tips@mediaite.com