WATCH LIVE: Wisconsin Primary Results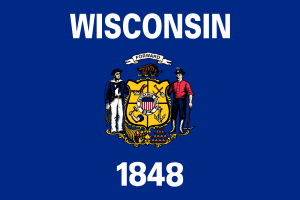 On Tuesday people will head to the polls in the state of Wisconsin for the state-wide primary in both the Democratic and Republican parties. Although many pundits may not have looked at Wisconsin long ago as a crucial turning point of the primary process, tonight's primary contests are shaping up to be defining moments for several campaigns.
In the Republican race, Donald Trump's lead over Texas Senator Ted Cruz and Ohio Governor John Kasich is sizable, with many people looking at Wisconsin as the last real opportunity to steal the state's 42 delegates. Trump currently sits on 737 delegates, compared to Cruz's 475 and Kasich's 143. After scoring the endorsement of Wisconsin Governor Scott Walker last week, Cruz continues to leads in the state-wide polls with a brief lead over Trump according to the latest data from Real Clear Politics. 42 delegates are up for grabs tonight.
As for the Democrats, the margin is slim heading into Tuesday's contests, with Vermont Senator Bernie Sanders narrowly leading over former Secretary of State Hillary Clinton. 86 pledged delegates and 10 superdelegates are at stake for Wisconsin tonight, though Clinton maintains a wide margin in the overall count. Her 1,712 delegates bests the 1,011 of Sanders heading into Tuesday.
—
All of the main cable news networks will carry coverage from Tuesday's primary:
FOX News will provide special live programming to cover the results out of Wisconsin. FNC's The O'Reilly Factor will be live from the election desk from 8-8:50PM/ET. Bret Baier, Megyn Kelly, Bill Hemmer and Martha MacCallum will then co-anchor America's Election Headquarters (AEHQ) from 8:50-9:10PM/ET to announce the results in the Badger State and breakdown polling data. At 9:10PM/ET, FNC will flip over to The Kelly File, followed by Hannity at 10PM/ET live from the Election desk. Baier, Kelly, Hemmer and MacCallum will then return for an 11PM/ET edition of AEHQ until Heather Childers and Greg Jarrett take over from 1-4AM/ET. Additionally, the Campaign Cowboys including FOX News Sunday's Chris Wallace, FNC contributors Karl Rove and Joe Trippi, will provide analysis throughout the evening. FNC's Ed Henry, John Roberts, Carl Cameron, Mike Tobin and Doug McKelway will also be corresponding from select campaign and voter locations in Wisconsin.
CNN will broadcast American's Choice 2016 Wisconsin Primary beginning at 8 p.m. ET with continuing coverage in the evening until 2 a.m. ET.
FOX Business Network (FBN) will present live coverage of the Democratic and Republican Wisconsin primary results on Tuesday, April 5 at 8PM/ET. FBN's Neil Cavuto will host a special edition of Cavuto: Coast to Coast with coverage and analysis as the results come in.
— —
Watch live results below (when available), via ABC News:

ABC Breaking News | Latest News Videos
Watch live results below (when available), via NBC News:
Have a tip we should know? tips@mediaite.com