Phoenix, Chance the Rapper, Lorde: GovBall Releases Highly-Anticipated Lineup For 2017 Fest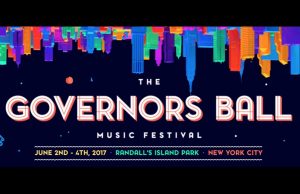 For music festival goers in and around New York City, today marks one of the best days to beat the winter blues: the (first) announcement of artists lined up to play at this summer's Governors Ball Music Festival on Randall's Island.
Historically, some of the festival's top headliners have been added as the months go on and we approach the summer; but for now, the festival organizers have released the first grouping of artists and by the looks of it, GovBall 2017 will not disappoint.
Right now, the top billed performances are Tool, Chance the Rapper, Phoenix, Childish Gambino, Lorde, Flume, Wu-Tang Clan, and Wiz Khalifa.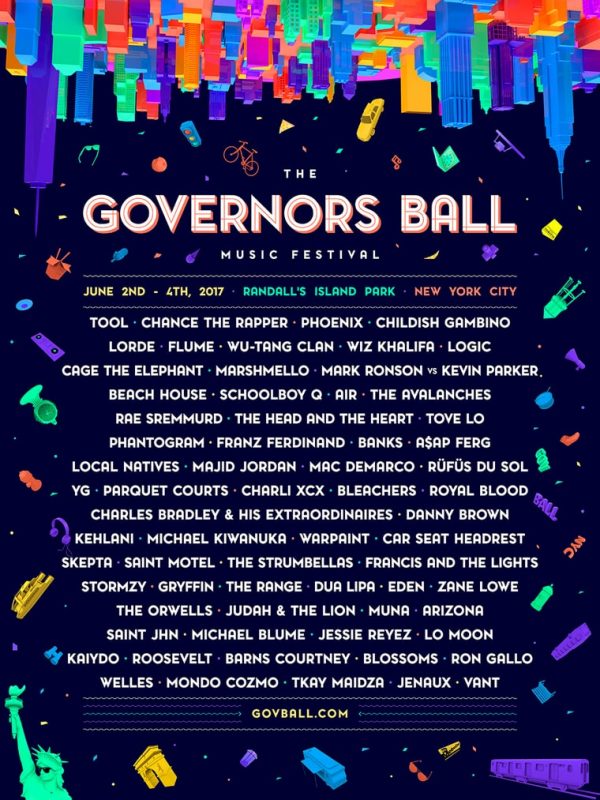 Tool seems like an interesting land for the festival entering its seventh year; the California-based alternative rock band does not frequently perform, and will be a different sort of addition for the festival that tends to draw heavy rap, electric, and indie rock artists. GovBall has said that Tool's performance will be a "full-length set with complete tour production." According to Rolling Stone, the last Tool show in New York City was in May 2006.
GovBall 2017 will take place June 2nd-4th on Randall's Island in New York City, wether permitting of course; festival goers from 2016 will disappointedly recount the unexpected cancellation of Day 3 due to heavy flooding and rain form the night before. Artists including Two Door Cinema Club and Kanye West were slated for that night.
Kanye was then rescheduled for The Meadows several months later, a new festival from the GovBall organizers, as a sort of "make up" for his missed Governors Ball appearance. Unfortunately, that was the night that his wife Kim Kardashian was robbed in Paris, and West was forced to end his performance early there as well.
Tickets go on sale for GovBall this Friday at 12 p.m. EST; General Admission 3-Day early bird tickets start at $275.
Have a tip we should know? tips@mediaite.com