Exclusive: Fox News Actually Offered Megyn Kelly $100 Million Package to Stay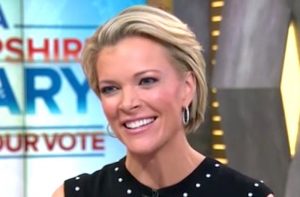 Mediaite has learned that Fox News offered Megyn Kelly even more than has generally been reported, a whopping $100 million package to stay put at the network and continue hosting her highly-rated prime time cable news show. A source close to Kelly says the offer, which included $25 million per year for four years, came directly from Lachlan Murdoch, Executive Co-Chairman of News Corp and 21st Century Fox.
Our sources tells us that New York Magazine reporter Gabriel Sherman's "scoop" on Tuesday that Kelly went begging for $25 million late in their negotiations talks is entirely inaccurate. We are told, unequivocally, that Kelly never even countered Fox's generous $100 million offer, because she had made up her mind to move on. In fact, the Fox offer is far higher financially than the one she ultimately accepted from NBC.
Late Tuesday morning, news broke that Kelly would be leaving Fox News after 12 years to head to NBC News, where she would have her own daytime talk show to discuss current events, an in-depth political show on Sundays, and a chance to be "in the mix" during special broadcasts for NBC.
"After more than a dozen years at Fox News, I have decided to pursue a new challenge.. This was a tough decision for me because I love this show, our staff, my crew, my colleagues here at Fox — and you, all of you," Kelly said during Tuesday night's broadcast of The Kelly File. Kelly cited her desire to spend time with her three young children at night as a primary reason for her departure.
Critics have called Kelly's decision to leave the comfort, and her success at Fox News a bold and risky move.  "NBCUniversal will spend millions of dollars each year for the next few in the hopes that Megyn Kelly can succeed in areas in which she's never been tested: daytime talk and Sunday newsmagazines," Brian Steinberg wrote in a recent piece for Variety. 
But, Andy Lack, NBC chairman, is confident that the shows will succeed, even making a comparison to CBS's 60 Minutes: "The thing about this that is challenging but exciting as hell is that we love making new shows,' Lack told The New York Times. 'You don't get that opportunity that often any more, and you don't get the opportunity to do that with a talent like Megyn."
Have a tip we should know? tips@mediaite.com