Polish Government Reportedly Promised Trump He'd Be Greeted By 'Cheering Crowds'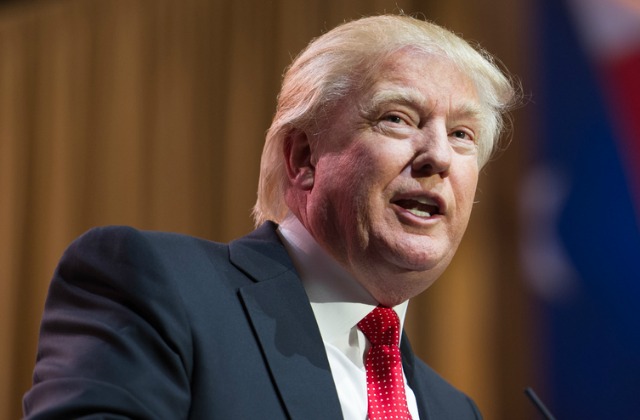 Ahead of President Donald Trump's trip to Europe this week (that will include a meeting with Russian President Vladimir Putin at the G20 Summit in Germany), it appears the White House was given assurances that Trump would be given a warm reception when he arrives at his first stop in Poland.
His short visit in Poland will include an address in Warsaw from Krasinski Square, a meeting with the leaders of Poland and Croatia, and a joint news conference with Polish President Andrzej Duda.
According to the Associated Press, the Polish press is reporting that Poland's government will bring in throngs of people to cheer for Trump as he lands:
Polish media reports say the government promised the White House cheering crowds as part of its invitation. Ruling party lawmakers and pro-government activists plan to bus in groups of people for Trump's speech. The White House didn't respond to a request for comment on the reports.
It would appear that the White House would love for this trip to be friendlier and go smoother than Trump's last European visit. That trip was notable for his tense encounters with several European leaders and a NATO speech that was notable for his lecturing countries to pay more for defense while not upholding the Article 5.
Also, a recent Pew poll revealed that most of Europe holds a very unfavorable view of the president, which has hurt the country's reputation in the international community.
[image via Christopher Halloran / Shutterstock.com]
—
Follow Justin Baragona on Twitter: @justinbaragona
Have a tip we should know? tips@mediaite.com