Reporter Who Was Body-Slammed by Gianforte Is Still Waiting For an Interview He Was Promised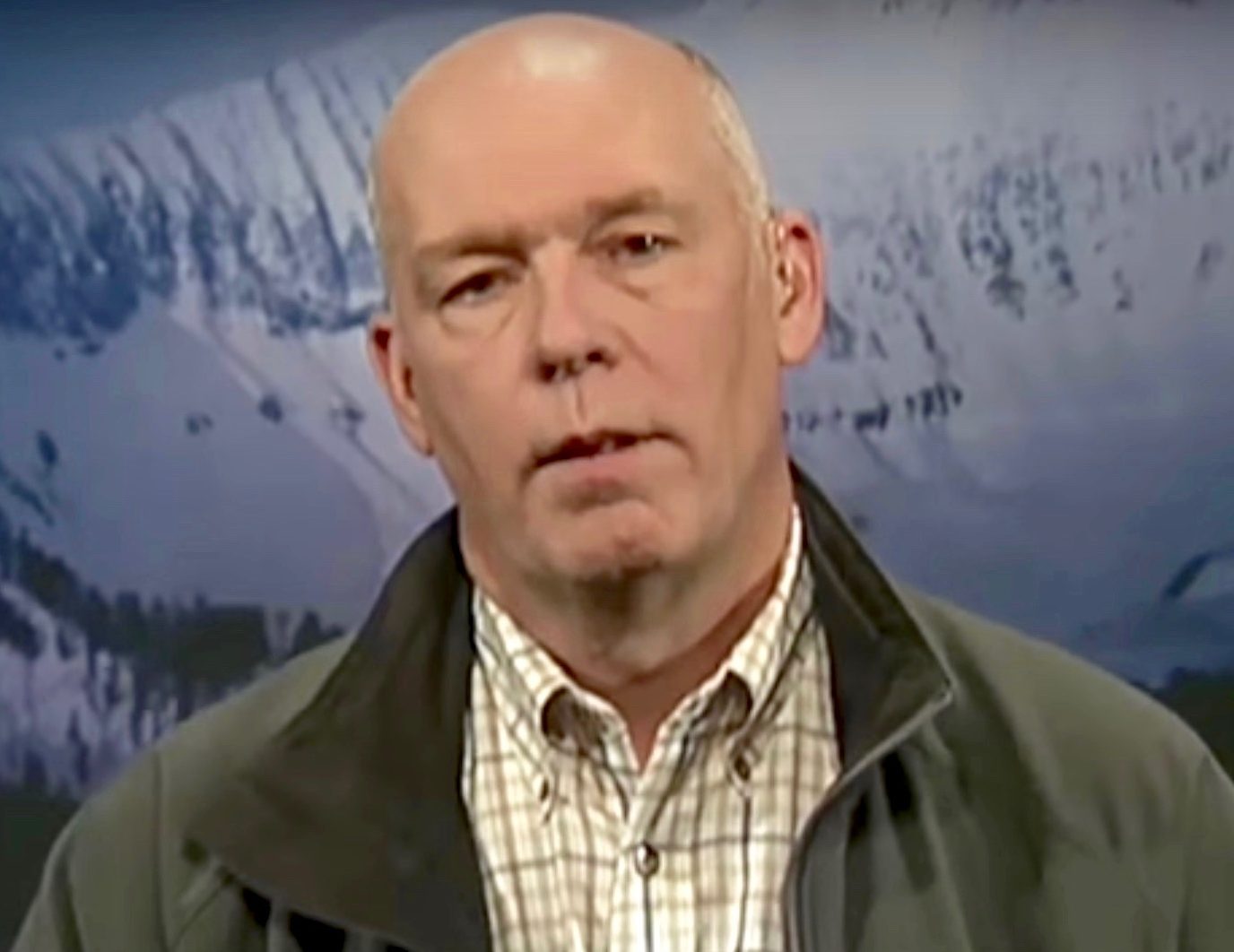 Last May, a special election in Montana got a lot of attention when Greg Gianforte body-slammed The Guardian reporter Ben Jacobs after he entered the then-candidate's office.
It has now been over three months since that altercation and the reporter is still waiting for an interview with the elected congressman he said he was promised.
Jacobs is now going public with his desires to have an on-the-record interview with Gianforte, who pleaded guilty to a misdemeanor assault charge and was ordered by a judge to complete 40 hours of community service and attend anger management classes.
The reporter told the judge at that June 12 hearing during his "victim statement" that he hoped to interview Gianforte in the future. At that hearing, Gianforte told Jacobs that he was sorry and he "look[ed] forward to sitting down with you in DC."
And it appears the Republican congressman isn't holding up his end of the bargain.
After Gianforte was sworn in back in June, Jacobs attempted to land an interview then. He told CNN in July, "This is something that was a pledge he made to me in the courtroom in Montana. So I'm fully confident we'll work out the logistics soon."
Several weeks later, Jacobs alleges Gianforte's aides are blocking him from having the on-the-record interview.
"After over a month of requests as well as an off-the-record meeting with his flack, they offered an off-the-record meeting with 'Montana beers,'" he told CNN Tuesday. "I made clear that while I would be happy to do such a meeting, it would have to follow the promised interview."
A spokesman for The Guardian told The Washington Post last week that they "fully expect" Gianforte to be " a man of his word." Travis Hall, Gianforte's communcations director, gave a statement to the paper.
"We've been in discussions for several weeks with Ben to make this meeting happen with Greg," Hall stated. "We've offered times to Ben to sit down with Greg when the House reconvenes after the district work period."
Jacobs wrote the following in an email to Hall on Tuesday that he shared on Twitter.
Greg Gianforte is refusing to sit down with me. This is what I sent to his spokesman after two months of going back and forth pic.twitter.com/uPKnn7HBEo

— Ben Jacobs (@Bencjacobs) August 30, 2017
"In refusing to do the promised on-the-record interview with me, Congressman Gianforte continues his pattern of avoiding responsibility for his actions and refusing to live up to the statements made in what I had thought was a sincere apology," Jacobs wrote. "He has refused to explain why he slandered me, he unsuccessfully tried to avoid pleading guilty to a physical attack against me and he also unsuccessfully fought a legal battle to avoid the mild inconvenience of having a mugshot taken."
Jacobs hoped he can "use this incident as a positive opportunity to promote civil discourse as well as the importance of freedom of the press."
Have a tip we should know? tips@mediaite.com