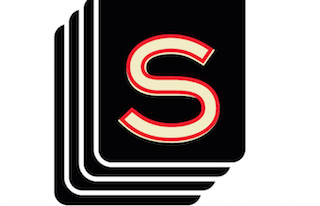 First Look Media's The Intercept is on a roll when it comes to getting people to go on the record who would not talk to Serial's Sarah Koenig.
First, reporter Natasha Vargas-Cooper published an extensive three-part interview with key witness in the Hae Min Lee murder case Jay Wilds that offered some serious contradictions to the popular podcast's narrative. Now, she is out with a new interview, this time with the trial's prosecutor Kevin Urick, whose voice was also missing from Koenig's in-depth reporting.
While Koenig said during Serial's 12 episodes that she had reached out to Urick repeatedly and he declined to participate in the project, the Maryland prosecutor tells The Intercept a different story. He claims that she did not interview him until December 12, just before the podcast's final episode aired.
RELATED: Serial Producer Responds to Jay's Interview: 'Our Reporting Is Solid'
In a series of tweets Thursday, Serial producers disputed this claim:
[1/4] If you're curious, here's the full statement we sent in response to an inquiry from The Intercept on Tuesday. pic.twitter.com/sRiImoiIlq

— Serial (@serial) January 8, 2015
[2/4] Koenig left numerous messages for Urick, starting last winter and into the spring, many months before the podcast started airing.

— Serial (@serial) January 8, 2015
[3/4] Koenig left multiple messages at Urick's private law office, at the Cecil County prosecutor's office, and with a recent law partner.

— Serial (@serial) January 8, 2015
[4/4] We are committed to reporting that's comprehensive, fair, and exhaustively fact-checked.

— Serial (@serial) January 8, 2015
Throughout the interview, Urick defends his successful effort to convict then-high school student Adnan Syed in the 1999 murder case against the large amount of doubt cast by Koenig and other voices on the podcast. "The case itself I would say was pretty much a run-of-the-mill domestic violence murder," he told Vargas-Cooper, adding that he has "no doubts" about the outcome of the case and calling Koenig's criticisms "disingenuous."
[Photo via screengrab]
— —
>> Follow Matt Wilstein (@TheMattWilstein) on Twitter
Have a tip we should know? tips@mediaite.com