So, Russia is Doing a Hunger Games-Style Reality Show that 'Allows' Rape and Murder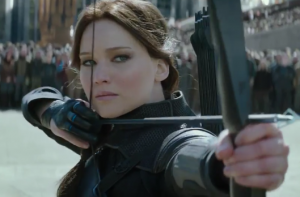 So, this is where we're at now. Russia is actually doing the Hunger Games. According to a report from The Siberian Times, the TV show Game2: Winter, will be launched next year and its rules sound remarkably like some YA novels/a Jennifer Lawrence film. 30 Men and women will be dropped into the wilderness, which does have bears and wolves and…that's it. All the contestants have to do is stay alive for nine months, and the show will be available to watch 24/7 during that time period. The winner of the show will receive $1.65 million. If there are multiple winners, they will share the prize.
On the show, as in the Hunger Games, everything is allowed. Though the contestants are not given guns, they will be given knives, and according to the show's organizers, "Each contestant gives consent that they could be maimed, even killed. 2,000 cameras, 900 hectares and 30 lives. Everything is allowed. Fighting, alcohol, murder, rape, smoking, anything."
Each contestant will be given survival training. Aside from the fact that another contestant may murder you, you also have to worry about freezing temperatures and dangerous animals and insects. According to the rules, there will be certain safety precautions, but the location is pretty remote. Every week, contestants will be able to request items, which viewers can help fund via the show's website. If the item is funded, it will be brought to the contestant.
Additionally, although everything is allowed within the realm of the show, crimes are still crimes. According to the rules, if you do commit acts that are illegal, like rape and murder, you'll still be prosecuted.
Sounds awful. May the odds be ever in everyone's favor.
[image via screen grab]
Have a tip we should know? [email protected]