News Site Splinter Suspended By Twitter For Posting Stephen Miller's Personal Phone Number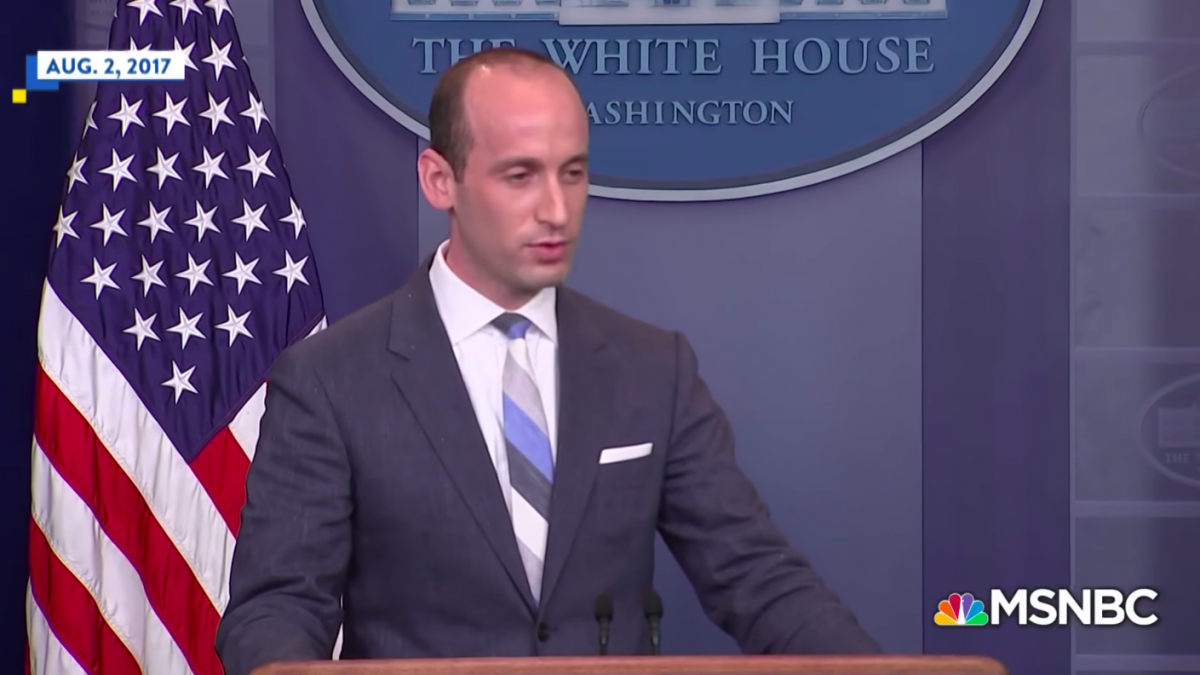 White House aide Stephen Miller — the same Stephen Miller who is to blame for pushing the policy that separated thousands of migrant children from their parents — received quite a few unwanted phone calls and texts yesterday after the leftist news site Splinter shared his personal phone number with their readers.
While this move got the Gizmodo Media Group's news and politics vertical suspended by Twitter, due to the social media network's policies against publishing "any private information for public and private figures alike, which includes phone numbers," Splinter — whose slogan is, "News and opinions that get under your skin" — ultimately got the last laugh, as Miller's phone number is now shut down.
The website justified publishing the number by pointing out how President Donald Trump has shared personal phone numbers in attacks against his political enemies:
"We all know that Donald Trump is a great fan of facilitating direct feedback from the public, because he personally published the cell phone numbers of both his Republican primary opponent Lindsey Graham and Univision anchor Jorge Ramos. So it is fair to assume he would support the public's right to call (or text) Stephen Miller.

Miller's cell phone number is 202-881-8641. He's a busy guy, but maybe you can get ahold of him long enough to have a productive discussion."
The number rapidly spread throughout Twitter, but not without consequences. A few of Gizmodo Media Group's employees were suspended soon after sharing Miller's number, including Splinter writer Libby Watson, Gizmodo editor Andrew Couts, and Gizmodo social media editor Caitlin Schneider.
Splinter's own Twitter account was even suspended and forced to delete its tweet on the post.
"For the moment, it seems Jack Dorsey is much more interested in placating conservative users, who've long claimed the platform is biased against them," wrote Splinter editor Katherine Krueger, referencing Twitter CEO Jack Dorsey's recent meeting with conservatives.
Krueger then outlined the website's failure to police sexist, racist, and otherwise hateful content, as it remains on Twitter today, while those who shared Miller's phone number were sent to the Twitter gulag and asked to delete their tweets if they wished to remain on the site.
[image via screengrab]
Follow the author on Twitter (@calebecarma).
Have a tip we should know? tips@mediaite.com