The 'Beyhive' Comes Out In Full Force After Stacey Dash Goes After Beyonce's Mom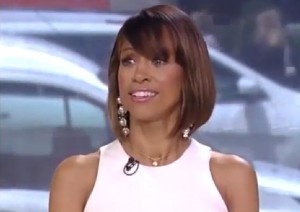 Conservative commentator Stacey Dash got in a tussle with Beyoncé's mother Tina Beyincé-Lawson this weekend, and the Beyhive isn't letting her get away with it.
The fight appears to have begun after the celebrated designer met up with Destiny's Child star Kelly Rowland on Halloween, and they posed together for a photo. Rowland was dressed as Dionne, the character that Dash brought to life in Clueless, and in her original caption, Beyincé-Lawson threw some shade at a certain someone when she posted the photo on Instagram:
I am crying at the shade Ms. Tina is throwing at Stacey Dash pic.twitter.com/h4EweJfSN1

— Hi. (@CookedKitfo) October 31, 2016
She eventually edited the photo to have a more neutral caption:
Even so, Dash got wind of the original remarks, and she wrote a blog post to make it clear that she didn't approve of it.
"First of all, if you're trying to throw shade about someone's intelligence, maybe use 'smarter' instead of "more smart."

Here's the thing — Kelly Rowland is a beautiful girl and I love the costume! Imitation is the best form of flattery."
As a result, Beyonce fans came out with the greatest level of outrage Dash might have seen since she went after the Oscars:
Did Stacey Dash open her beak against Mama Tina? #BeyHive will be busy today ?

— MunchKim (@TiffAshKim) November 5, 2016
@REALStaceyDash ???????? pic.twitter.com/YOj7wW548a

— KnoxzeemuhTrapson (@knoxzeemuh) November 5, 2016
@REALStaceyDash there you go, still grasping on your 15 minutes like grim death. ????????

— Cher M. (@jamdownrocks) November 5, 2016
@REALStaceyDash oh you know @solangeknowles gonna Beat that Ass

— Angelica N MCCLAIN (@McclainAngelica) November 6, 2016
@REALStaceyDash 'Kelly Rowland is a beautiful girl and I love the costume! Imitation is the best form of flattery.' pic.twitter.com/jj80CphDeU

— Kelly Rowland World (@KellyRowWorld) November 5, 2016
You look older than Tina Knowles @REALStaceyDash.

Shut your mouth about Beyoncé and damn sure shut up about her Momma.

— You Know My Name (@LookAtDustin) November 5, 2016
@REALStaceyDash Mrs. Tina didn't lie though. Kelly is cuter, smarter, and more appealing than you. pic.twitter.com/n7FDSPgISr

— KP (@quinteez) November 5, 2016
[Image via screengrab]
— —
>> Follow Ken Meyer (@KenMeyer91) on Twitter
Have a tip we should know? tips@mediaite.com