Stephen Miller Reportedly Pressuring Trump Administration Further Right on Immigration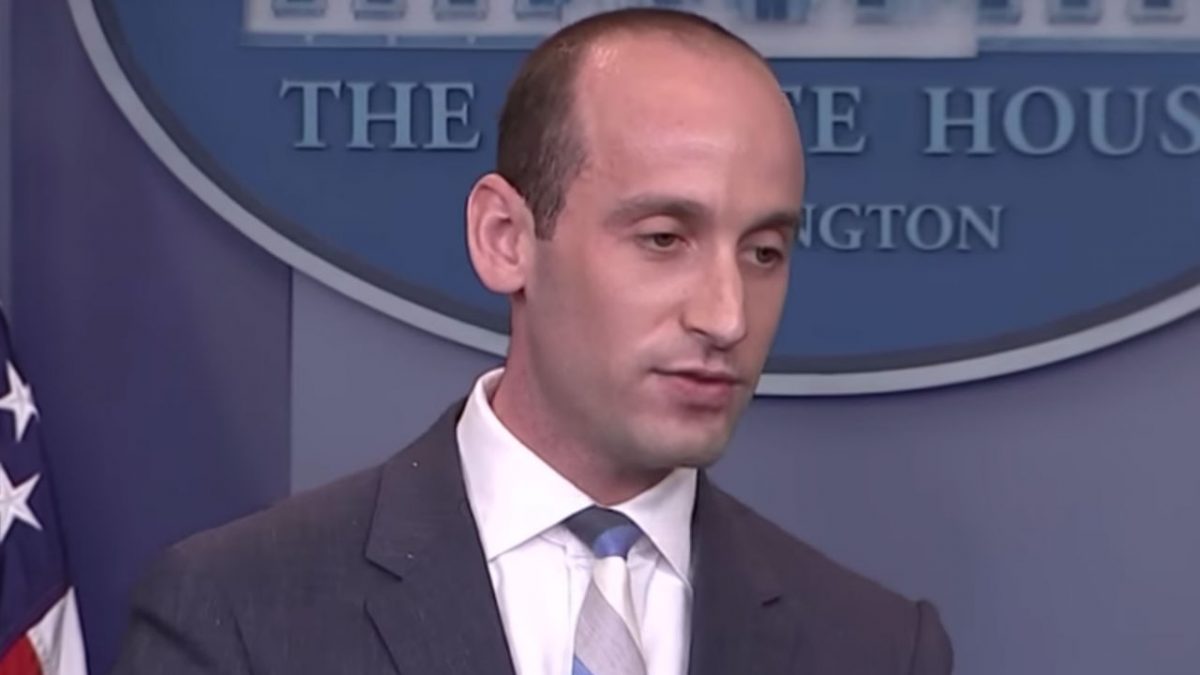 Amid Kirstjen Nielsen's ousting at Homeland Security secretary, White House senior adviser Stephen Miller has reportedly been attempting to shake up the administration and push policy further right on immigration.
According to a report from Politico, part of President Donald Trump's renewed focus on restricting immigration from Latin America has involved Miller calling middle ranking department officials — from Justice, State, ICE, and Homeland Security — to pressure them into using more resources to combat immigrants. He even mentioned lacking performance reviews from peers during the conversations, one source told the outlet.
"It's intimidation," one anonymous official called by Miller said. "Anytime you get a call like this from the White House it's intimidation."
"Under normal circumstances, if you were a deputy in one of these agencies, it would be very unusual," they added.
One person close to Nielsen, who did not willingly resign, said, "There's definitely a larger shakeup abreast being led by Stephen Miller and the staunch right wing within the administration."
"They failed with the courts and with Congress and now they're eating their own," the source continued.
It is unclear if Nielsen's removal was part of Miller's "shakeup" plans. She will remain on for another week as the department transitions.
Miller's push includes attempts to fire U.S. Citizenship and Immigration Services (USCIS) Director Lee Francis Cissna for not being sufficiently hardline on immigration.
One ex-DHS official told Politico Miller is "actively trying to put in place people who have very different points of view than the current leadership within the agencies," so he can "clean house."
[image via screengrab]
Have a tip we should know? tips@mediaite.com