The Volokh Conspiracy Announces Move to the Washington Post, Will Be Paywalled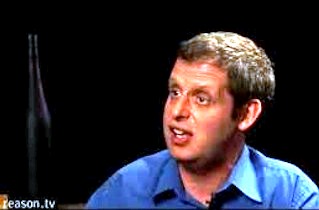 Talk about a Washington Post Media Big News Day: Hours after Ezra Klein announced he was leaving the Post to start his own venture, the newspaper revealed today that it would host The Volokh Conspiracy, a prominent libertarian-leaning politics and law blog, on its website.
In his first WaPo post, UCLA law professor and site founder Eugene Volokh assured readers that he and the blog's contributors would retain full editorial control of what they publish (they have day jobs as tenured law professors, after all), and would be featured occasionally on the Post's homepage, but there's one tiny little catch: After six months into the blog's WaPo, most of their content will live behind the Washington Post's paywall.
"We realize that this may cause some inconvenience for some existing readers — we are sorry about that, and we tried to negotiate around it, but that's the Post's current approach," Volokh apologized, before, in typical libertarian fashion, immediately listing multiple ways to access the blog's pages for free: The blog's WaPo-hosted content will be freely available for the first six months; after that, intrepid users can use RSS feeds, .edu and .gov domains, and social media links to access the blog.
Here's some more of Volokh assuring readers that he will not be censored:
Those were the first questions we asked the Post people, and they assured us that they had no desire to change what we do.

After all, they approached us because of who we are and what we write. They know our ideologies. They know our blogging style. They know that we sometimes put up quirky non-law posts. They tell us they're fine with all of that.

This having been said, we recognize that a few things will change, not because of their demands but because our attitudes to blogging will change in some measure. When someone else's brand is at stake in what you write, you think about that before writing.

I don't think this will make us shy away from controversy — that's not our temperament — but it might lead us to cut back on a few of the more personal posts (though I'll never cut back on the math puzzles). Still, on balance I expect that this will be a very slight effect. We blog because we have things we want to say, and having the Post platform will, if anything, make us more likely to want to say them.
The changes took effect immediately: visitors who attempt to go to volokh.com, the site's former URL, will find themselves redirected to the Volokh Conspiracy's new page on the Washington Post blogroll.
[The Volokh Conspiracy]
[Image via ReasonTV.com]
— —
>> Follow Tina Nguyen (@Tina_Nguyen) on Twitter
Have a tip we should know? tips@mediaite.com