Trey Gowdy Splits With GOP's House Intel Findings: Russia Wanted Hillary to Lose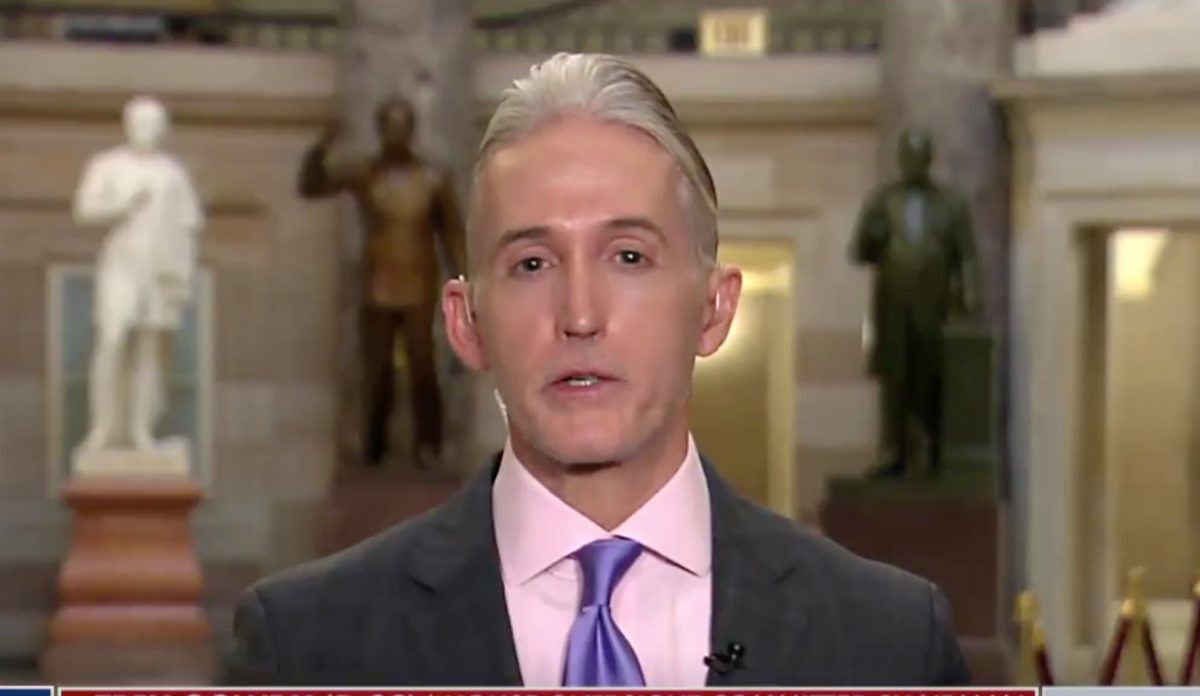 Congressman Trey Gowdy (R-SC) is breaking with his GOP colleagues over the House Intelligence Committee's partisan report about Russia's activities and interests during the 2016 election.
Rep. Mike Conaway (R-TX), one of the top Republicans on the committee, drew attention on Monday when he announced that the committee would not interview any more witnesses, having ruled that they found no evidence of collusion between President Trump and the Russian government. One of the most controversial parts of the GOP report was the determination that Russia did not have a clear preference for Trump of Hillary Clinton — which contradicted the conclusions of U.S. intelligence agencies.
According to Politico, the congressman disagrees with the report's conclusion that America's intelligence agencies were wrong in their analysis of Russia's motivations:
Rep. Trey Gowdy of South Carolina said that the evidence gathered by the committee clearly showed Russia's disdain for Trump's rival, Hillary Clinton, and was "motivated in whole or in part by a desire to harm her candidacy or undermine her Presidency had she prevailed."
A source close to Gowdy also said he thinks that Russia's dislike of Clinton prompted them to undermine her candidacy and potential presidency, which amounted to helping Trump in the grand scheme of things.
"He believes the debate over whether desiring a negative outcome for Clinton necessarily meant Russia had a preference for candidate Trump is a distinction that doesn't make a difference."
Gowdy is not the only conservative committee member to disagree with the Monday report. Rep. Tom Rooney (R-FL) gave a TV interview where he lamented that the committee lost all of its credibility and had "gone completely off the rails."
Democrats have also complained about the investigation's premature conclusion, saying there were still witnesses to interview and documents to look over.
[Image via screengrab]
— —
>> Follow Ken Meyer (@KenMeyer91) on Twitter
Have a tip we should know? tips@mediaite.com