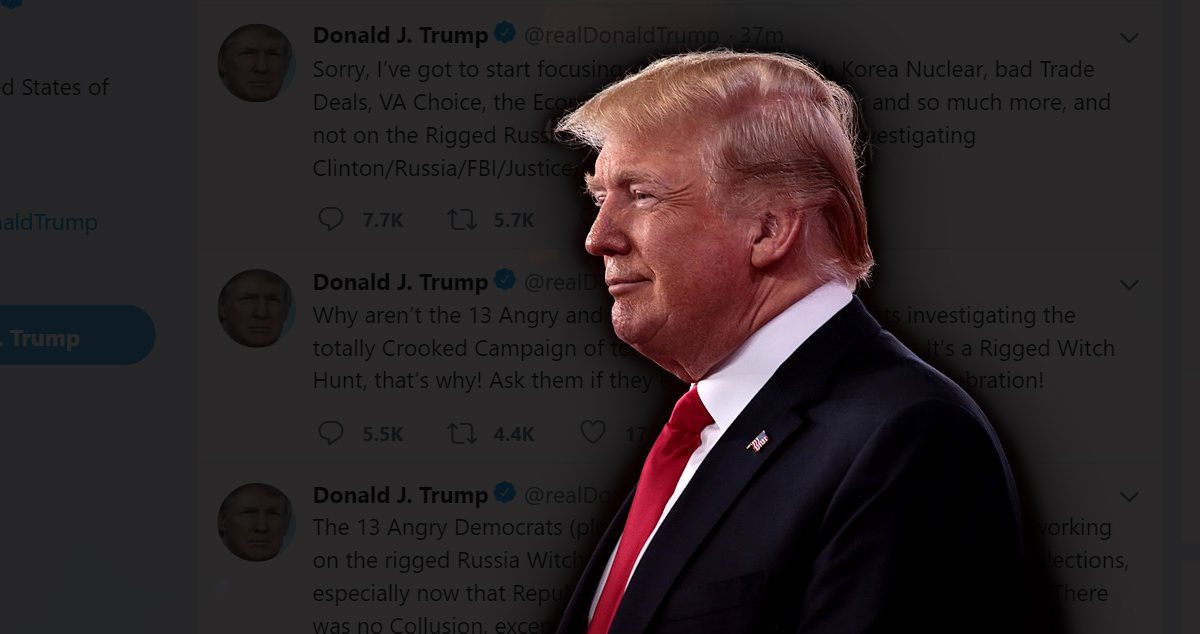 President Donald Trump waited until Friday morning to weigh in on Samantha Bee-gate, asking on Twitter why the late night comic has not been fired.
Bee stirred up a news-cycle's worth of controversy after calling Ivanka Trump a "feckless cunt" on her Wednesday show, in a segment criticizing the first daughter for her father's immigration policies.
The remarks drew comparisons to Roseanne Barr, the comedian who had her hit show cancelled by ABC after she sent out a racist tweet earlier this week. Bee and TBS apologized for the "cunt" comment, but unlike Barr, Bee held on to her show.
Trump — who weighed in on the Barr controversy not to condemn her racism, but to demand Disney CEO Bog Iger apologize to him — is now asking why Bee isn't getting fired.
"Why aren't they firing no talent Samantha Bee for the horrible language used on her low ratings show?" Trump wrote. "A total double standard but that's O.K., we are Winning, and will be doing so for a long time to come!"
Why aren't they firing no talent Samantha Bee for the horrible language used on her low ratings show? A total double standard but that's O.K., we are Winning, and will be doing so for a long time to come!

— Donald J. Trump (@realDonaldTrump) June 1, 2018
[image via screengrab]
Have a tip we should know? [email protected]
Aidan McLaughlin - Editor in Chief