Trump Goes After the Washington Post for Using Anonymous Sources: 'A Discgrace to Journalism'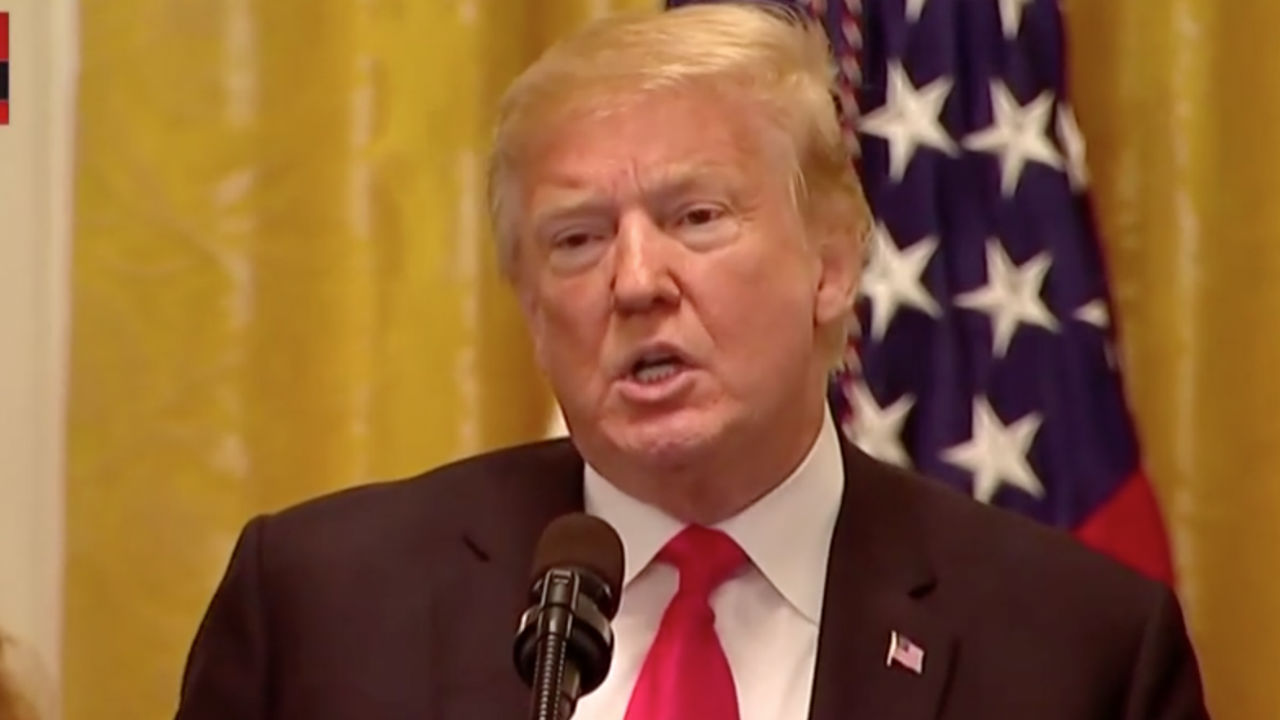 In a Tuesday evening tweetstorm, President Donald Trump launched yet another attack against The Washington Post, accusing the publication of inventing sources and fabricating quotes.
"The Washington Post is constantly quoting 'anonymous sources' that do not exist," he said. "Rarely do they use the name of anyone because there is no one to give them the kind of negative quote that they are looking for. They are a discgrace to journalism but then again, so are many others!"
Realizing he'd criticized the work of a reputable media outlet by misspelling the word "disgrace," Trump promptly deleted then retweeted his verbal assault.
The Washington Post is constantly quoting "anonymous sources" that do not exist. Rarely do they use the name of anyone because there is no one to give them the kind of negative quote that they are looking for. They are a disgrace to journalism but then again, so are many others!

— Donald J. Trump (@realDonaldTrump) July 3, 2018
But not before Mediaite grabbed a screenshot of the original: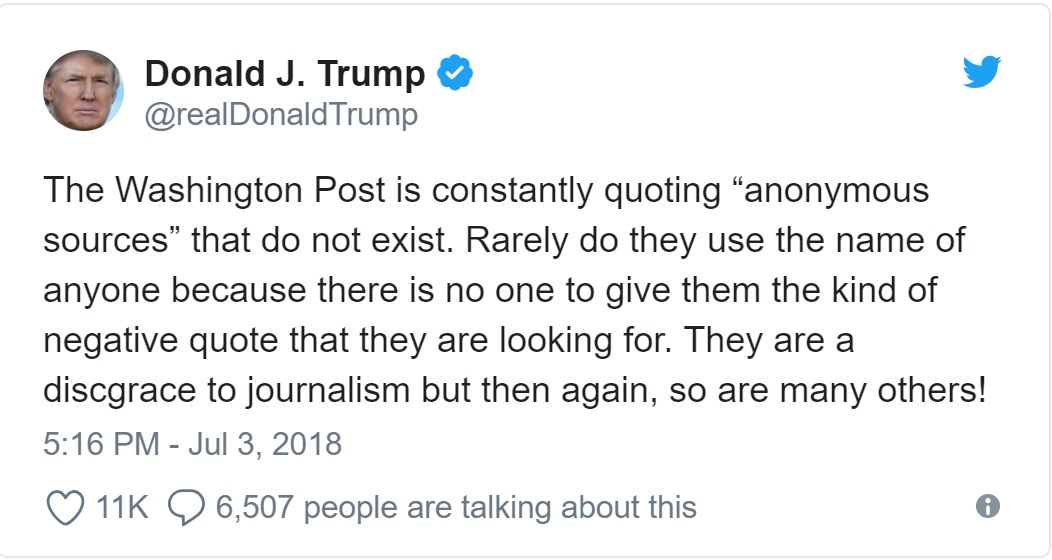 Trump has repeatedly targeted the Post for its reporting, angered by his inability to stem White House leaks to the media that have resulted in headline-making scoops. Among other favorite labels of his for the publication are "fake news" and the "Amazon Washington Post."
[Image via screengrab]
Follow Amy Russo on Twitter: @amymrusso
Have a tip we should know? [email protected]