Trump Official Shares Article Questioning White House Narrative, Later Deletes Tweet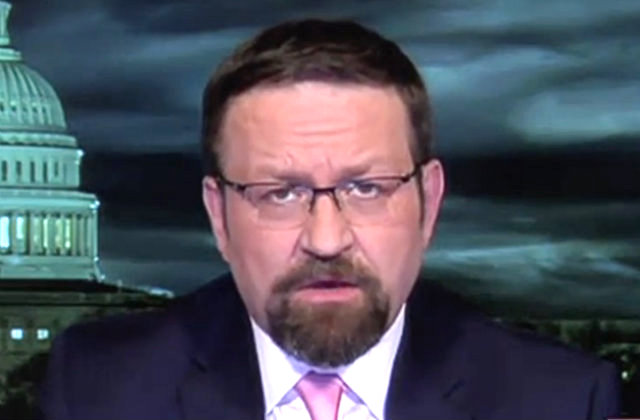 A top Trump administration official shared a Washington Free Beacon story on Twitter Tuesday questioning the official White House narrative surrounding the dismissal of national security advisor Michael Flynn.
The Free Beacon reported that Flynn's defenders in the White House believe he was the victim of "a secret, months-long campaign by former Obama administration confidantes to handicap President Donald Trump's national security apparatus" by going to the media with negative Flynn stories. If true, that'd be contrary to the official White House line that Flynn's firing was Trump's decision independent of any media coverage or public pressure.
"Sources who spoke to the Free Beacon requested anonymity in order to speak freely about the situation and avoid interfering with the White House's official narrative about Flynn, which centers on his failure to adequately inform the president about a series of phone calls with Russian officials," reports the Free Beacon.
Deputy Assistant to The President Sebastian Gorka tweeted out the story, catching the eye of New Yorker reporter Ryan Lizza.
White House official retweets article that claims to counter "the White House's official narrative about Flynn." https://t.co/83XSHtNbSb

— Ryan Lizza (@RyanLizza) February 15, 2017
Gorka responded by deleting the tweet and blocking Lizza. Luckily, Lizza saved a screenshot.
This is what reporting on the Trump WH is like: Top Trump official deleted a tweet of his that I retweeted and then blocked me. pic.twitter.com/OjrYmOdaFQ

— Ryan Lizza (@RyanLizza) February 15, 2017
To recap: @sebgorka tweets article that counters official WH story on Flynn. Reporter points this out. He deletes tweet and blocks reporter.

— Ryan Lizza (@RyanLizza) February 15, 2017
[image via screengrab]
——
>>Follow Alex Griswold (@HashtagGriswold) on Twitter
Have a tip we should know? tips@mediaite.com