Trump: We Need 'Transparent' Border Wall to Protect People From Falling 60-Pound Bags of Heroin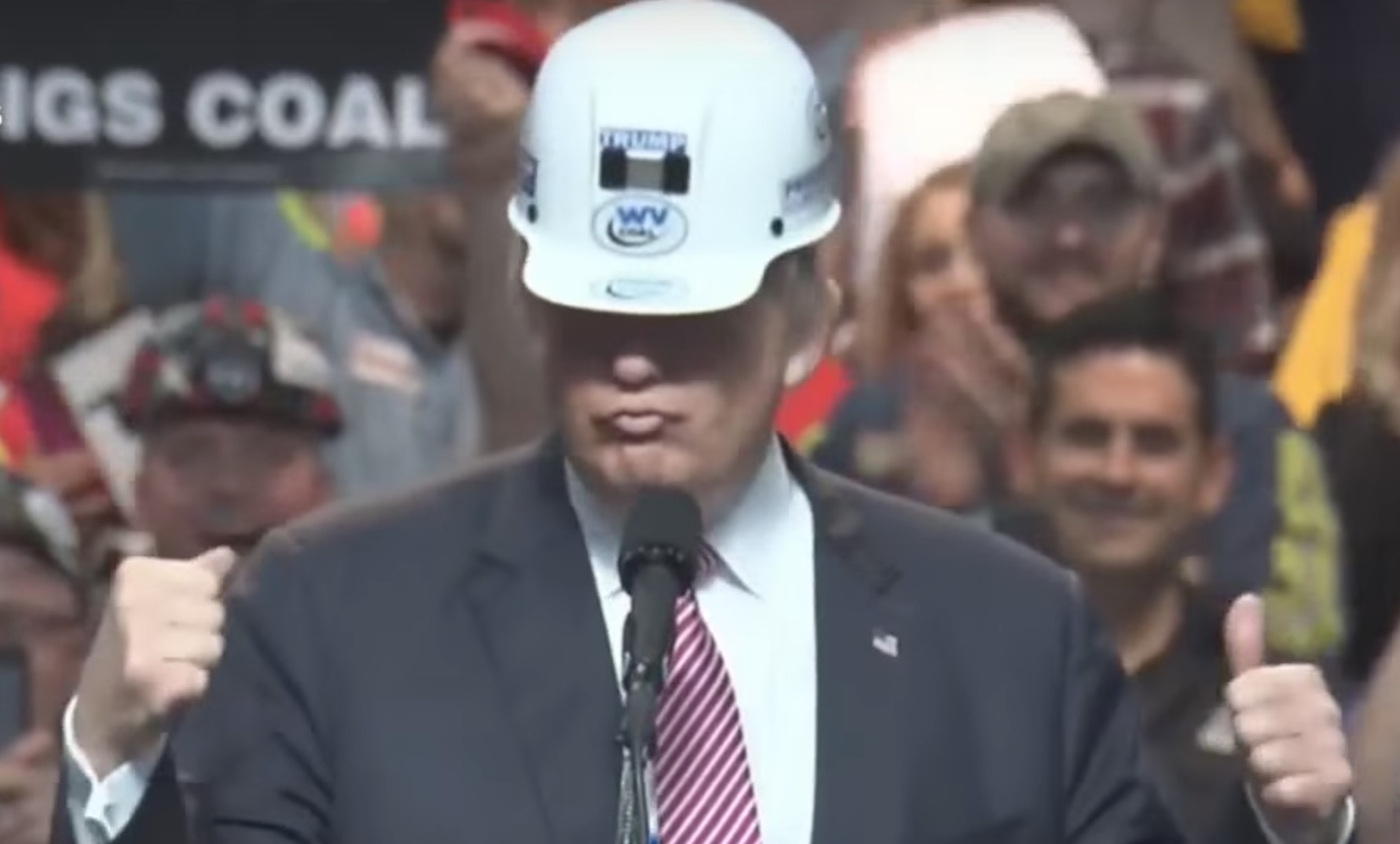 President Donald Trump outlined the specifications for his proposed wall on the Southern border in comments to reporters on Air Force One Thursday night, making the case for a "transparent" wall.
According to a transcript of his comments released by the White House, Trump was asked by a reporter whether he was joking about wanting a solar paneled wall.
Trump said he wasn't joking, and added, "one of the things with the wall is you need transparency."
"You have to be able to see through it," he said, calling for a "steel wall with openings" so one can "see what's on the other side of the wall."
The president then explained that making the wall transparent would be necessary to protect people from getting killed by 60-pound sacks of drugs that could be thrown over the wall.
"And I'll give you an example," Trump started. "As horrible as it sounds, when they throw the large sacks of drugs over, and if you have people on the other side of the wall, you don't see them — they hit you on the head with 60 pounds of stuff? It's over."
"As cray (sic) as that sounds, you need transparency through that wall," Trump concluded. "But we have some incredible designs."
It's likely that "cray" is a typo, less likely that Trump has recently taken to using a term popularized by a sublime 2011 collaboration between Jay-Z and Kanye West.
[image via screengrab]
—
Follow Aidan McLaughlin (@aidnmclaughlin) on Twitter
Have a tip we should know? [email protected]
Aidan McLaughlin - Editor in Chief