Twitter Divides Over Whether New CIA Head Gina Haspel is 'Courageously Devoted' or a 'Torturer'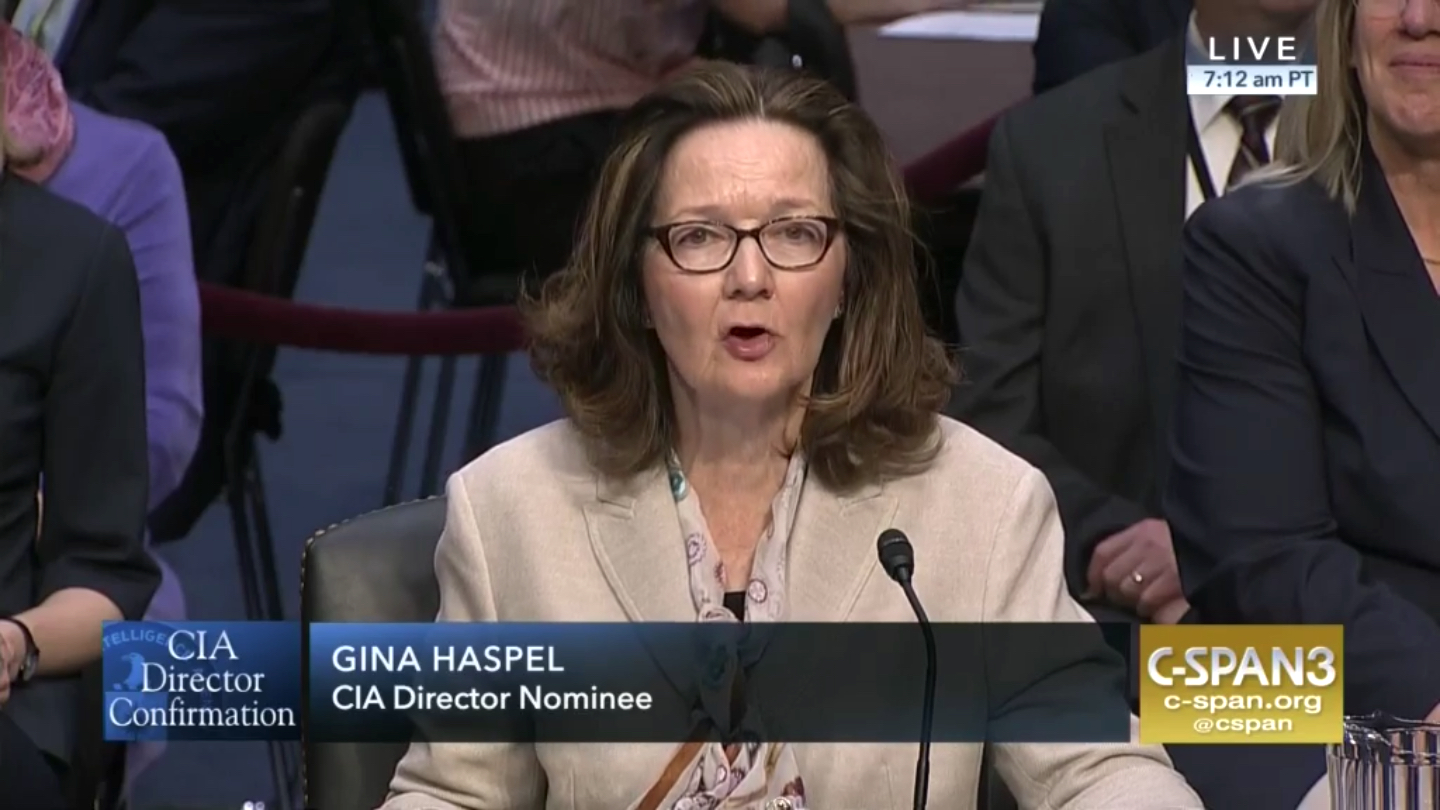 It's official: Gina Haspel is the next director of the CIA.
Her confirmation today for the role is provoking a series mixed reactions, and the news isn't sitting well with everyone.
President Donald Trump and Vice President Mike Pence offered their congratulations on Twitter, while some senators quickly made clear which side they were on, revealing their votes.
Congratulations to our new CIA Director, Gina Haspel! pic.twitter.com/n1xj9LSV9D

— Donald J. Trump (@realDonaldTrump) May 17, 2018
Congrats to Gina Haspel on being confirmed by the US Senate today by a 54- 45 vote. Gina Haspel is an American patriot. @POTUS and I know she will do a great job leading the dedicated men and women of the @CIA. Congratulations, Gina!

— Vice President Mike Pence (@VP) May 17, 2018
Gina Haspel has selflessly and courageously devoted herself to the service of her country. I have great confidence she will continue effectively leading the men and women of @CIA in their vitally important mission for our nation.

— George Bush (@GeorgeHWBush) May 17, 2018
I voted NO on Gina Haspel's nomination. Her record on torture, the lack of transparency regarding her role in the torture program, and the implications of her nomination for America's reputation at home and abroad demanded a NO vote.

— Sen Dianne Feinstein (@SenFeinstein) May 17, 2018
I voted NO on the nomination of Gina Haspel for CIA Director. Torture is immoral and the person we choose to lead the CIA should be able to state that unequivocally to the American people.

— Kamala Harris (@SenKamalaHarris) May 17, 2018
A thorough review of Gina Haspel's record makes clear: She was not only involved in the torture program, she was a passionate advocate and defender of the program. That is deeply disturbing and makes her profoundly unfit to run the CIA. Disappointed by the Senate's vote today.

— Senator Jeff Merkley (@SenJeffMerkley) May 17, 2018

Wikileaks surely wasn't pleased with Haspel's new position, calling her a "torturer" in reference to her role in a controversial enhanced interrogation program that she'd since denounced.
CIA torturer Gina Haspel has just been confirmed as new CIA chief.

Six Democrats joined with Republicans to confirm her.

Democrats: Donnelly, Heitkamp, Manchin, Nelson, Shaheen & Warner

Two republicans opposed: Rand Paul & Jeff Flake

No vote: McCain

— WikiLeaks (@wikileaks) May 17, 2018

Despite the backlash, Diamond and Silk checked it off as another win for the Trump train, with a tweet hashtagged #ChooChooBaby.
Congratulations to Gina Haspel who was confirmed as CIA Director. She's the first woman to head the CIA. What a great day for women. #Winning #MAGA #ChooChooBaby

— Diamond and Silk® (@DiamondandSilk) May 17, 2018
[Image via screengrab]
Follow Amy Russo on Twitter: @amymrusso
Have a tip we should know? tips@mediaite.com