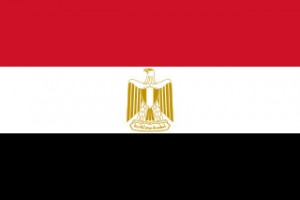 Welcome to Undercovered: our daily feature bringing attention to excellent reporting we feel deserves a larger audience.
—
Human Rights Watch (HRW) is reporting that the director of a prominent women's rights advocacy group was stopped on Monday by Egyptian authorities from traveling outside the country.
Mozn Hassan is the director of Nazra for Feminist Studies, "a group that aims at contributing to the continuity and development of the Egyptian and regional feminist movement in the Middle East and North Africa," according to their website.
Hassan is the fourth director of a nongovernmental organization to be banned from travel since a panel of judges reopened an investigation into the foreign funding of these groups in late 2014. That investigation escalated in the first half of 2016, as authorities have sought an increasing number of travel bans and asset freezes against human rights defenders and political activists.
"A travel ban on a women's rights leader heading for a conference only makes it more likely that the world will hear about Egypt's persecution of activists. Egypt's allies around the world should make it clear that harassment and other abuses against human rights defenders will significantly harm relations and should cease," said Nadim Houry, Deputy Director, Middle East and North Africa Division of the HRW.
You can read the complete report here.
—
Undercovered is a daily feature from Mediaite, bringing attention to stories that warrant more attention. Go through the Undercovered archives here. If you have an idea or a tip, please email us at Undercovered@mediaite.com 
Have a tip we should know? tips@mediaite.com