WaPo Fact-Checker Calls Out Dem for 'Worst Ad' of Year: She Should Be Ashamed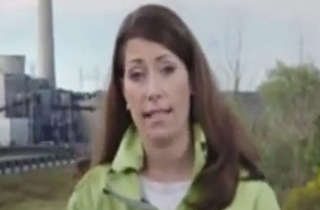 It's not good when you've earned the wrath (or criticism) of a fact-checker, but Senate candidate Alison Lundergan Grimes appears to have done just that. The Kentucky Democrat has an ad out (which isn't on her YouTube page with all the other ads, by the way) asserting that Republican opponent Mitch McConnell took $600,000 from "enemies of coal" (coal being a particularly strong issue in this campaign).
Now, there's just one problem: it's not exactly correct. And Kessler knew this already, because he wrote a post earlier this month calling out Grimes on it and awarding her four Pinocchios.
Kessler explained that Grimes got this by exploiting the fact that McConnell's wife, former Labor Secretary Elaine Chao, currently sits on the board of Bloomberg Philanthropies that, among other things, has given a lot of money to an initiative to cut down on use of coal-fire plants.
Kessler concluded not only was Grimes' claim misleading, but McConnell had nothing directly to do with it.
And now it's been used in another ad, along with the claim that a power plant is being downsized because of McConnell's inaction. Kessler takes issue with that "nonsense" claim before getting around to the repeated assertions about taking $600,000:
Grimes puts her own credibility on the line by uttering these recidivist claims herself, rather than relying on an unseen narrator.

We realize that the game of politics is sometimes played rough in Kentucky, but this ad is beyond the pale. Indeed, it is likely the worst ad of a nasty campaign year. Grimes should be ashamed of herself.
You can watch the ad in question here:
[h/t HotAir]
Have a tip we should know? tips@mediaite.com
Josh Feldman - Senior Editor