'WAR': Breitbart Going 'Thermonuclear' Against 'Globalists' After Bannon Ouster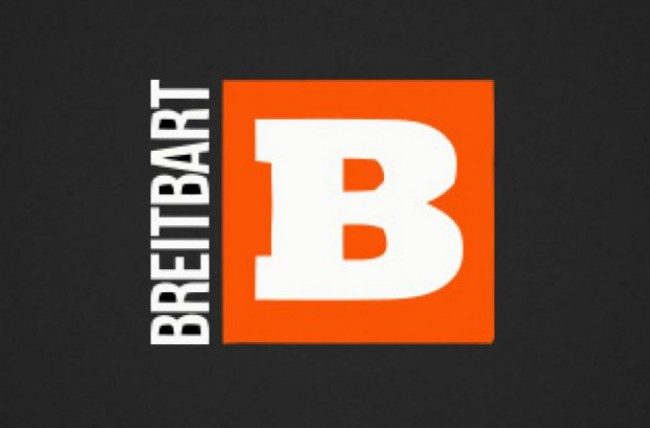 Joel Pollak, Senior Editor-at-Large for Breitbart News, tweeted out the following after the news of Steve Bannon's departure from the White House:
— Joel B. Pollak (@joelpollak) August 18, 2017
The reaction from Breitbart to Bannon leaving will be one to watch as the news unfolds, given how Bannon ran Breitbart before joining the Trump campaign. There's reporting this afternoon that Bannon may return to Breitbart next.
Following Pollak's tweet, Axios' Jonathan Swan tweeted that Breitbart is "going thermonuclear":
Joel is a Breitbart editor. They're going thermonuclear, I'm told. Story tk on Axios. https://t.co/92z4nrZnbT

— Jonathan Swan (@jonathanvswan) August 18, 2017
But according to Swan's reporting, don't expect Breitbart to be turning on President Trump:
A source familiar with Breitbart's operations told me they would go "thermonuclear" against "globalists" that Bannon and his friends believe are ruining the Trump administration, and by extension, America.

Watch for Breitbart's Washington Editor Matt Boyle to be a central figure in this war — which has already begun — against White House officials like HR McMaster, Dina Powell, Gary Cohn, and Jared and Ivanka.
UPDATE –– 2:26 pm ET: Pollak has already written a piece titled "With Steve Bannon Gone, Donald Trump Risks Becoming Arnold Schwarzenegger 2.0."
"President Donald Trump's decision to part ways with Steve Bannon can be understood as an effort to save his presidency after Charlottesville," he writes. "It may turn out to be the beginning of the end for the Trump administration, the moment Donald Trump became Arnold Schwarzenegger."
He continues:
With Bannon gone, there is no guarantee that Trump will stick to the plan. That is why — too late, in retrospect — conservative leaders wrote to the president Friday to advise him that Bannon and campaign manager-turned-counselor Kellyanne Conway were too valuable to lose. Bannon had delivered for the movement, reportedly convincing President Trump to withdraw from the Paris Climate Accords, and to visit Israel on his first trip abroad.

Bannon was also probably the only person who could deliver honest advice and criticism to the president, because he did not need the job. He is a self-made man, and not a Washington climber. Thus it was that Bannon reportedly told Trump that firing former FBI director James Comey would be more trouble than it was worth. He was right.

Trump voters have been patient, but they will soon know if Donald Trump is really Arnold Schwarzenegger 2.0.
[image via Breitbart]
— —
Follow Josh Feldman on Twitter: @feldmaniac
Have a tip we should know? tips@mediaite.com
Josh Feldman - Senior Editor