Washington Post Brutally Fact Checks Trump Op-Ed: 'Almost Every Sentence' Had a 'Misleading Statement or a Falsehood'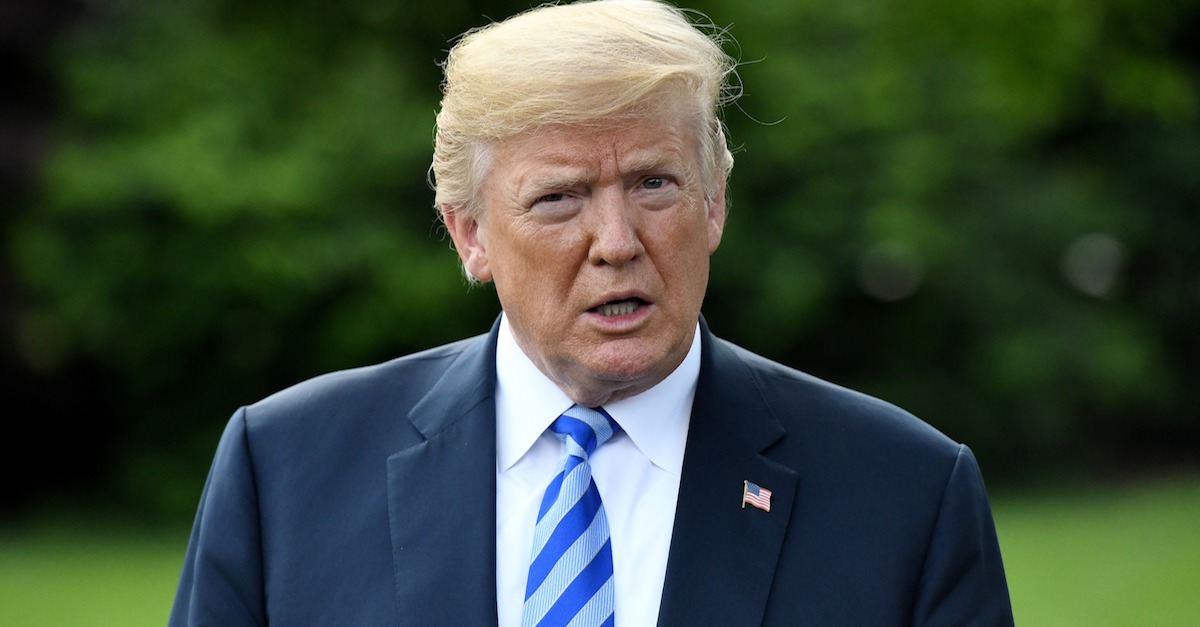 Hours after USA Today published an op-ed from President Donald Trump, the Washington Post ran an absolutely devastating fact check — concluding that "almost every sentence contained a misleading statement or a falsehood."
In a piece authored by Glenn Kessler, the Trump op-ed is dismissed as "not a serious effort to debate" healthcare costs. Ten specific points from the op-ed were mentioned in the Post's article. Kessler refuted all 10.
Notably, Kessler took on this line from the president:
"The Democratic plan would inevitably lead to the massive rationing of health care. Doctors and hospitals would be put out of business. Seniors would lose access to their favorite doctors. There would be long wait lines for appointments and procedures. Previously covered care would effectively be denied."
"This is a scare scenario," Kessler wrote. He conceded that a switch to single-payer healthcare would lead to "upheaval and uncertainty." But he argued that the president unjustifiably painted a doomsday picture.
"Trump's vision of what would happen under single-payer echoes the fears evoked by opponents of Medicare in the 1960s and Obamacare in 2010," Kessler wrote. "So there's a Chicken-Little feel to this language."
In a statement to Michael Calderone of Politico, USA Today editorial page editor Bill Sternberg defended publication of the op-ed.
USA Today editorial page editor Bill Sternberg says "Trump's op-ed was treated like other column submissions; we check factual assertions while allowing authors wide leeway to express their opinions." Full statement: pic.twitter.com/zx5LCYVxNv

— Michael Calderone (@mlcalderone) October 10, 2018
[featured photo via Getty]
Have a tip we should know? tips@mediaite.com
Joe DePaolo - Senior Editor