Wasserman Schultz Speaks Out on IT Staffer's Arrest, Suspects He's Being Racially Profiled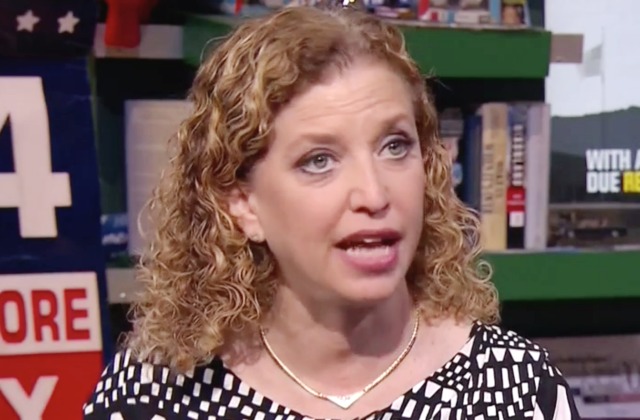 On Thursday, Rep. Debbie Wasserman Schultz (D-FL) spoke with the Sun-Sentinel and publicly weighed in on the arrest of her now-former IT staffer Imran Awan.
The Florida congresswoman stood by her decision to keep him on the payroll after the House banned him and his colleagues from using their network under suspicion that they were storing the data of several House Democrats and were double-billing them for their services. All but Awan were fired months ago. It wasn't until his arrest that he was officially let go by her office.
"I believe that I did the right thing, and I would do it again," she said defiantly. "There are times when you can't be afraid to stand alone, and you have to stand up for what's right. It would have been easier for me to just fire him."
His colleagues, which include his wife Hina Alvi, his two brothers, and their wives, had worked for House Democrats roughly a decade, collectively making over $4 million over the years.
Wasserman Schultz insisted that his arrest, which he was charged for bank fraud, has nothing to do with his work at the House and she even suspects that Awan was being treated unfairly because he's a Pakistani-born Muslim.
"I had grave concerns about his due process rights being violated," she elaborated. "When their investigation was reviewed with me, I was presented with no evidence of anything that they were being investigated for. And so that, in me, gave me great concern that his due process rights were being violated. That there were racial and ethnic profiling concerns that I had."
She also dismissed the notion that he was trying to "flee" the country the day of his arrest, adding he filed a form to take an unpaid leave of absence and spoke with her staff chief, Tracie Pough, about it.
"He is from Pakistan… He's an American, a naturalized American citizen. His children are natural born citizens. His wife is a naturalized American citizen. And I mean when you're trying to flee, you don't fill out a form with your employer and go on unpaid leave," she elaborated.
His wife and their children left for Pakistan with a reported $12,000 in cash months ago as the investigation into their family was in its early stages.
On the subject of the heated exchange she had with U.S. Capitol Police Chief Matthew Verderosa regarding a laptop they've obtained as part of their investigation into Awan, she claimed that the laptop belonged to Awan, even though she said it belonged to her back in May.
"This was not my laptop. I have never seen that laptop. I don't know what's on the laptop," she said.
When asked about her threat to U.S. Capitol Police when she said that "there will be consequences" if the laptop was not returned, she clarified her previous remarks by saying, "I was trying to get more information I wanted to make sure they were following the rules."
The former DNC chairwoman also slammed the coverage in conservative media that the Awan controversy has been getting, calling it "completely untrue."
"The right-wing media circus fringe has immediately focused not on this run-of-the-mill investigation just reporting the facts, but jumped to outrageous, egregious conclusions that they were trying to, that they have ties to terrorists and that they were stealing data," she added.
Have a tip we should know? tips@mediaite.com