Stormy Daniels Has 'Sorted Sh-t Out' With Michael Avenatti: 'We Are Going to Kick Ass Together'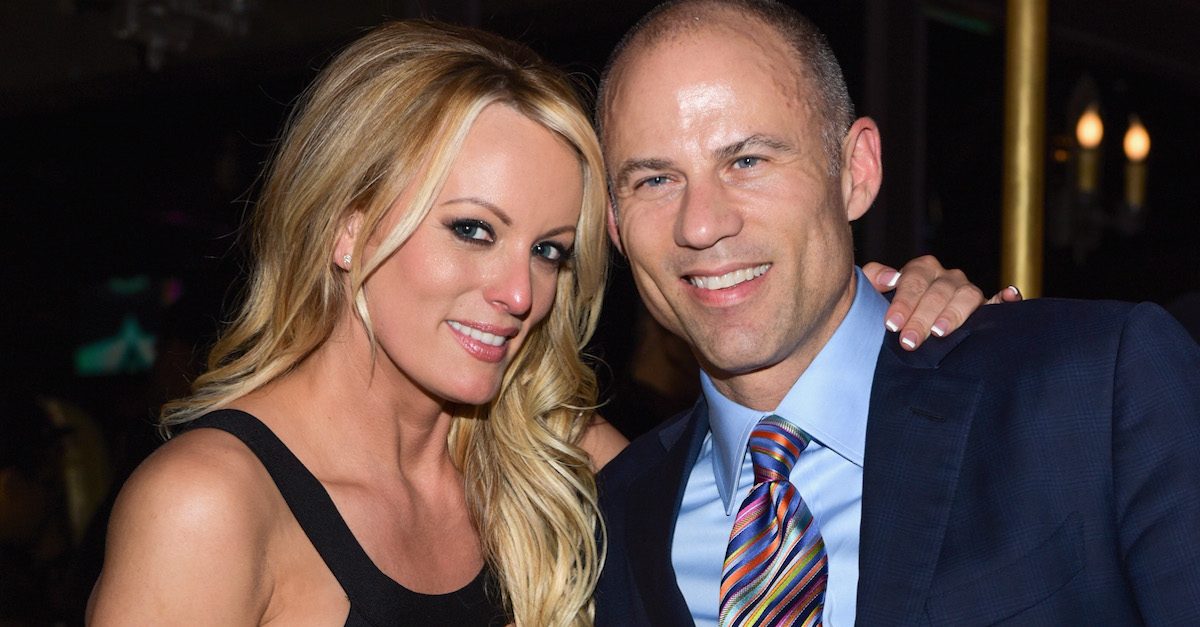 Shortly after Michael Avenatti was arrested on suspicion of felony domestic violence, his most famous client made it clear that it the charges proved true, she would dump him.
Then just days ago, Stormy Daniels accused Avenatti of suing Donald Trump for defamation without her permission and launching a crowdfunding campaign without her knowledge.
In a statement provided to The Daily Beast and published on Nov. 28, Daniels said this:
I haven't decided yet what to do about legal representation moving forward. Michael has been a great advocate in many ways. I'm tremendously grateful to him for aggressively representing me in my fight to regain my voice. But in other ways Michael has not treated me with the respect and deference an attorney should show to a client. He has spoken on my behalf without my approval. He filed a defamation case against Donald Trump against my wishes. He repeatedly refused to tell me how my legal defense fund was being spent. Now he has launched a new crowdfunding campaign using my face and name without my permission and attributing words to me that I never wrote or said. I'm deeply grateful to my supporters and they deserve to know their money is being spent responsibly. I don't want to hurt Michael, but it's time to set the record straight. The truth has always been my greatest ally.
Yet now it seems Daniels and Avenatti have made up or in Daniels' words, "sorted shit out."
Avenatti then replied to the tweet, writing: "Onward and upward. To all the people that want to divide us for their own agendas: It is not going to happen!"
Avenatti will be in a California courtroom tomorrow arguing on behalf of Daniels.
Daniels will be at an event in Washington DC.
[image via Getty Images]
Have a tip we should know? tips@mediaite.com