Chris Christie's New Political Tell-All About Trump's Inner Circle is a Jared Kushner Bash-Fest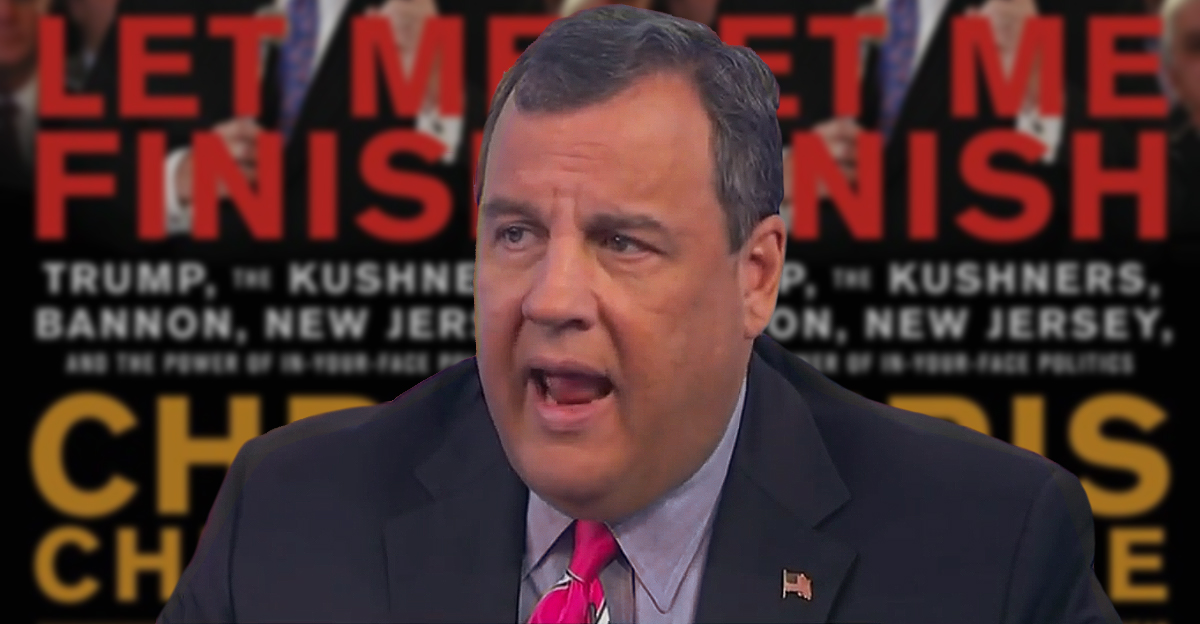 Former New Jersey Gov. Chris Christie, who was a Donald Trump campaign surrogate and is currently a Trump-friendly CNN contributor, has fired a shot at the Trump family in his new book — accusing the Donald's son-in-law Jared Kushner of a "political hit job" against him.
Christie's new book "Let Me Finish: Trump, the Kushners, Bannon, New Jersey, and the Power of In-Your-Face Politics" is set for release on Jan. 29, but The Guardian has an early copy and published the excerpt in question this week.
In it, Christie relates the story of his firing as chair of Trump's transition team, and puts the blame squarely on Kushner, though it was Steve Bannon, a now-fellow firee, who carried it out.
"Steve Bannon … made clear to me that one person and one person only was responsible for the faceless execution that Steve was now attempting to carry out. Jared Kushner, still apparently seething over events that had occurred a decade ago."
According to the Guardian, Christie claims that Kushner had a "personal vendetta" going back to when then federal attorney Christie prosecuted a case against Kusher's father. He quotes Bannon as saying "the kid's been taking an ax to your head with the boss ever since I got here."
Even more explosively, in the book Christie recounts Kushner chewing him out in person, in front of Trump.
"He implied I had acted unethically and inappropriately but didn't state one fact to back that up," Christie says in the book according to the Guardian. "Just a lot of feelings – very raw feelings that had been simmering for a dozen years."
Christie talks about other people in the book, too. He tells readers about the time Trump told him to lose weight and "look good," refers to disgraced former national security adviser Michael Flynn as "the Russian lackey and future federal felon," and to former attorney general Jeff Sessions as "not-ready-for-prime-time."
But it sounds like the Kushners take the brunt.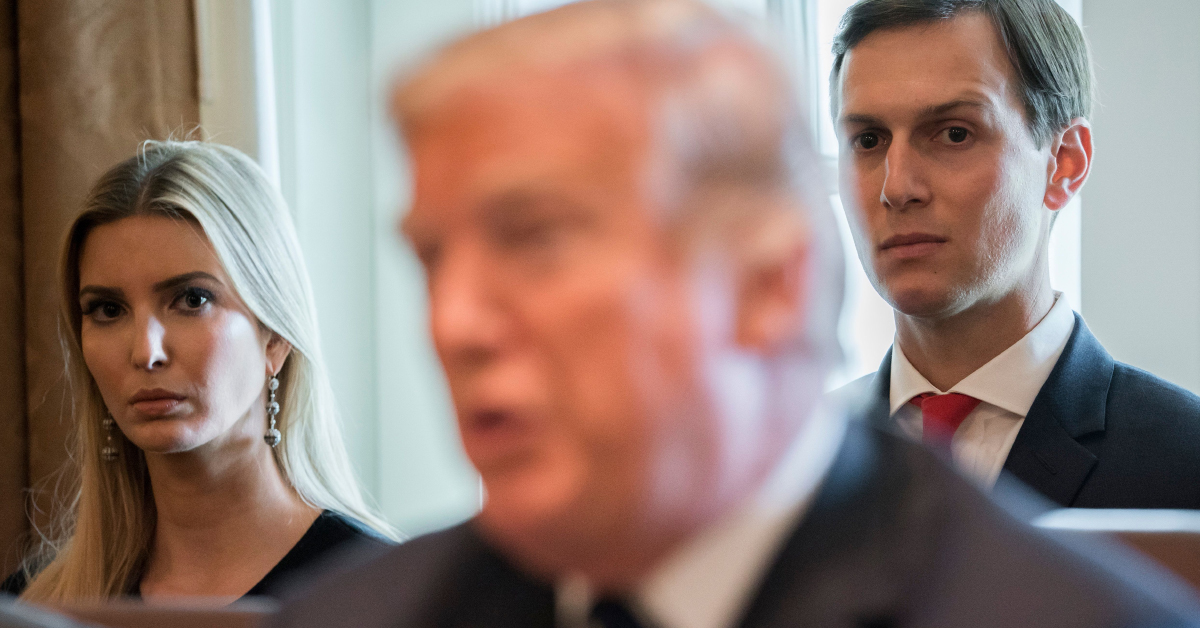 Ivanka Trump and husband Jared Kushner seated behind President Donald Trump during a cabinet meeting in October.
The publisher's description, which says the book tells the story of "what really happened on the 2016 campaign trail and inside Trump Tower," names a lot of other names that are apparently in the book but didn't get into pre-release excerpts (yet). Christie takes readers inside the ego-driven battles for Trump's attention among figures like Steve Bannon, Corey Lewandowksi, Reince Priebus, Kellyanne Conway, Jeff Sessions, and Paul Manafort," it says.
Also from the book description, it says Christie "shows how the literal trashing of Christie's transition plan put the new administration in the hands of self-serving amateurs," … which judging by the Guardian's characterizations is basically a reference specifically to Jared and Ivanka.
But Trump himself remains pretty much "unscathed", the Guardian says. In each case where he was denied, put off, let go, or otherwise embarrassed or sidelined by the administration, Christie conjures the unseen hand of Kushner's machination.
Christie's book is available for pre-order on Amazon. The Guardian's full article, with more quotes, is here.
[Featured image via screengrab]
(Photo by Saul Loeb/AFP/Getty Images)
—
Follow Caleb Howe (@CalebHowe) on Twitter
Have a tip we should know? tips@mediaite.com