Retired English Teacher Grades Letter Signed by Trump: 'It's a C or C+' for Middle School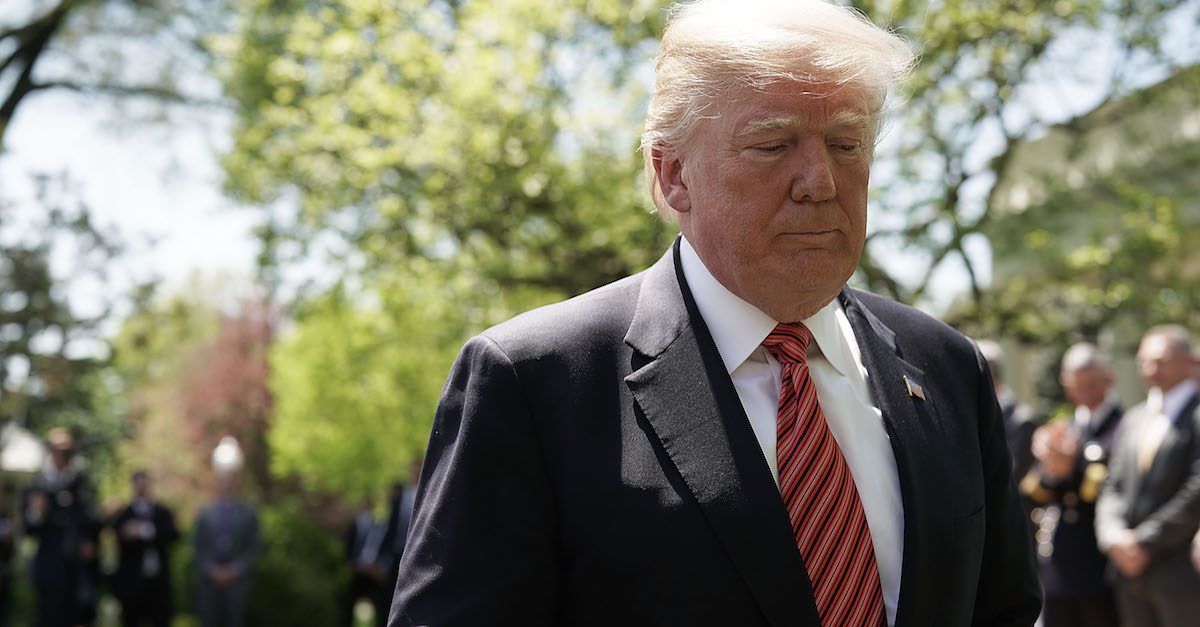 A retired English teacher wrote a letter to the White House. In response, she received a letter back signed by President Donald Trump.
Yet, according to Yvonne Mason, the content of the White House's response would not have gotten very high marks in her classroom and if it had been turned in by a high schooler, it would have barely passed at all.
"If it had been written in middle school, I'd give it a C or C-plus," Mason told the Greenville News about the White House letter that was full of redundancies, faulty capitalization, and jumbled prose.
She added: "If it had been written in high school, I'd give it a D."
Mason knows that the letter was likely written by a staffer, not Trump himself. Still, she said that it is disappointing to see such poor prose coming from the White House.
"When you get letters from the highest level of government, you expect them to be at least mechanically correct," Mason said.
She also decided to do something about it, using a highlighter and pen to correct the letter and return it to the sender at 1600 Pennsylvania Avenue NW.
She stopped short, however, of marking it with an actual grade before sending it back.
A photo of the letter with comments such as "OMG this is wrong!" has been widely circulated on social media.
A retired English teacher corrected a letter from Trump and sent it back to the White House ???? pic.twitter.com/2WtgSVrymy

— David Leavitt (@David_Leavitt) May 26, 2018
Fox News' Laura Ingraham even weighed in the corrected letter, dubbing the letter "Grammar Resistance," a term Mason likely approves of since the self-described activist and advocate of "clear, precise writing" prides herself in her letters to state, local and federal officials.
Grammar Resistance: Retired English teacher corrects letter from Trump and sends it back to White House https://t.co/RBh2OAaakR

— Laura Ingraham (@IngrahamAngle) May 26, 2018
[image via screengrab]
Have a tip we should know? [email protected]