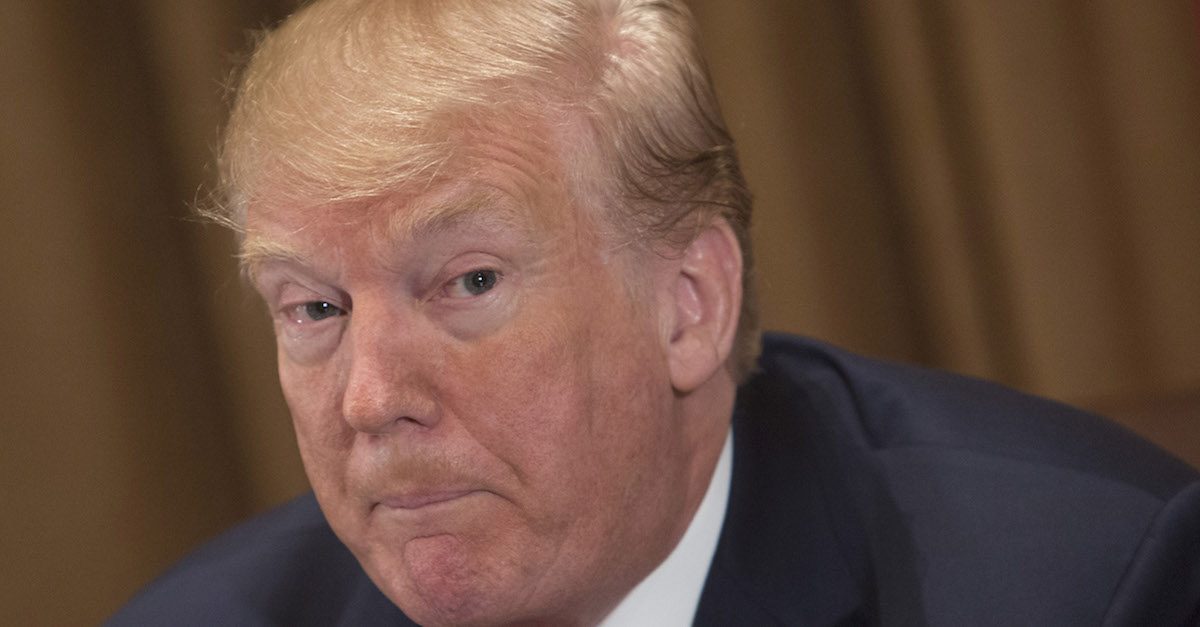 President Donald Trump baselessly accused Rep. Adam Schiff of leaking to CNN on Sunday.
Trump's accusation, framed with a question mark at the end, came on a busy day of tweeting for the president.
At one point, Trump seemed to blame Democrats in some way for his lackluster North Korean summit, writing: "For the Democrats to interview in open hearings a convicted liar & fraudster, at the same time as the very important Nuclear Summit with North Korea, is perhaps a new low in American politics and may have contributed to the 'walk.' Never done when a president is overseas. Shame!"
Then, in response to a tweet by conservative journalist and member of the Wall Street Journal editorial board Kimberley Strassel, he slammed Democrats and Sen. Chuck Schumer for "hurting" the country.
Finally, Trump commented on a second Strassel tweet suggesting Schiff seems to be doing a lot of "freelancing" by writing: "And also illegally leaking to Fake News CNN & others?"
On Sunday, Schiff — a frequent Trump adversary — said on CBS's Face The Nation there was "direct evidence" of collusion in regards to Trump's team.
It is unclear what exactly, though, prompted Trump's tweet, however, the president has made similar claims before.
Back in February 2018, Trump tweeted this:
Schiff replied back then by telling Trump to turn off his TV.
[image via Getty Images]
Have a tip we should know? tips@mediaite.com