WH Correspondents Association Hits Trump For Nixing Briefings: 'No One in a Healthy Republic is Above Being Questioned'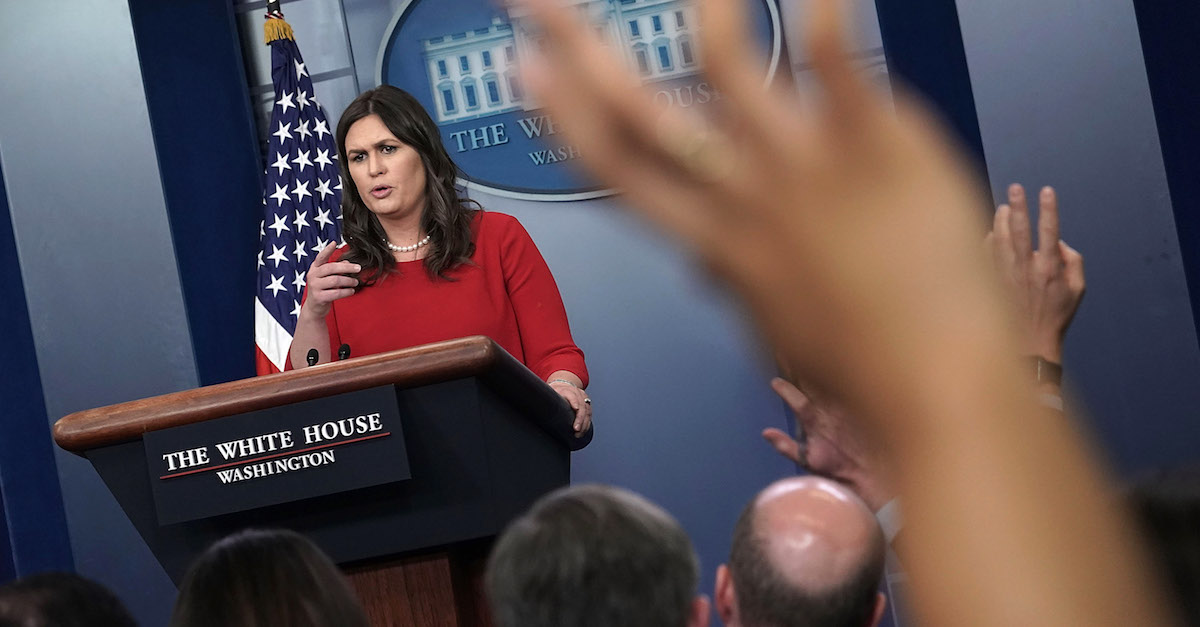 As there has not been a traditional on-camera news briefing from the White House for some time, the White House Correspondents Association issued a statement slamming President Donald Trump. Trump has preferred to do off-the-cuff press gaggles on either the White House lawn or at other locations.
"This retreat from transparency and accountability sets a terrible precedent. Being able to question the press secretary or other senior government officials publicly helps the news media tell Americans what their most powerful representatives are doing in their name," WHCA's President Oliver Knox stated.
"While other avenues exists to obtain information, the robust, public back-and-forth we've come to expect in the James A. Brady briefing room helps highlight that no one in a healthy republic is above being questioned," he added.
Shortly after the statement was issued, Larry Kudlow, Director of the U.S. National Economic Council, talked with reporters in the briefing room.
In lieu of briefings by ⁦@PressSec⁩ in the briefing room, we now have a spontaneous one with Larry Kudlow pic.twitter.com/mkEl0ZnqXi

— Jeff Mason (@jeffmason1) January 22, 2019
Trump tweeted Tuesday morning the reason why Press Secretary Sarah Sanders does not hold press briefings anymore is because "the press covers her so rudely & inaccurately":
The reason Sarah Sanders does not go to the "podium" much anymore is that the press covers her so rudely & inaccurately, in particular certain members of the press. I told her not to bother, the word gets out anyway! Most will never cover us fairly & hence, the term, Fake News!

— Donald J. Trump (@realDonaldTrump) January 22, 2019
[featured photo via Getty Images]
Have a tip we should know? tips@mediaite.com