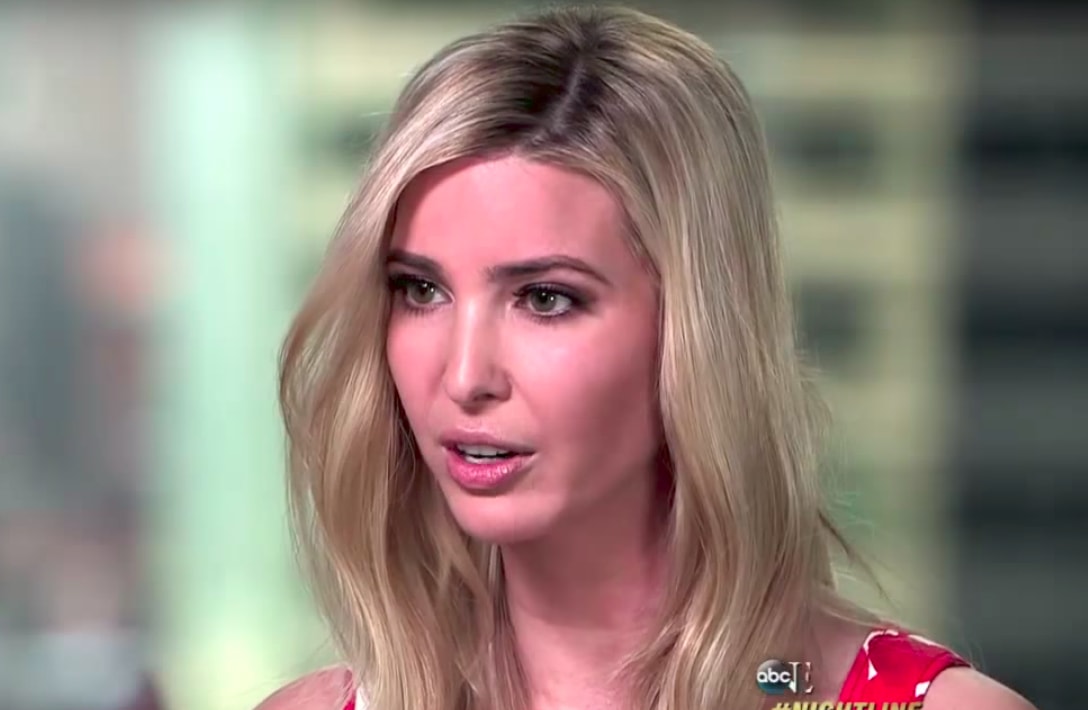 A comprehensive report in the Guardian took a deep-dive into life working at an Ivanka Trump factory in Indonesia, where workers describe "poverty pay" and "verbal abuse."
The Guardian spoke with "more than a dozen workers at the fashion label's factory in Subang, Indonesia," who described "being paid so little they cannot live with their children, anti-union intimidation and women being offered a bonus if they don't take time off while menstruating."
As the Guardian notes, their story comes on the heels of reports that "labour activists investigating possible abuses at a Chinese factory that makes Ivanka Trump shoes disappeared into police custody":
The activists' group claimed they had uncovered a host of violations at the plant including salaries below China's legal minimum wage, managers verbally abusing workers and "violations of women's rights".
The Guardian spoke with a number of workers at the factory in Indonesia, who asked for their identities to be changed to protect their jobs. One woman, who is forced to live away from her children in a boarding house because of extremely low wages, reportedly "burst out laughing" when she was "told the gist of Ivanka Trump's new book on women in the workplace."
"Her idea of work-life balance, she said, would be if she could see her children more than once a month," the Guardian wrote.
Ivanka's Women Who Work, a self-help book released this year, encourages readers through a series of meaningless jargon to be more like her: a "multidimensional" woman with the means to balance family life and work life.
The Indonesian workers also complained of overtime pay being refused, and rampant verbal abuse at the factory: "Seven workers also said they were subject to verbal abuse, being called things like 'animals, moron and monkey'."
Ivanka took a leave of absence from running her namesake brand in January, for a position in her father's White House. The brand still bears Ivanka's name, and its profits go into a trust managed by "relatives of her husband," Jared Kushner, according to the New York Times. Ivanka is the sole beneficiary of the trust.
The first daughter has found herself in hot water a number of times for appearing to profit off of her father's administration, and for her continued proximity to her clothing brand.
The recent flurry of reports of abuses in foreign factories producing Ivanka Trump clothing also underscores the stark contrast between President Donald Trump's frequent (yet comically inconsistent) campaign promises to bring manufacturing back to the United States and his family's profiteering off of international trade.
[image via screengrab]
—
Follow Aidan McLaughlin (@aidnmclaughlin) on Twitter
Have a tip we should know? [email protected]
Aidan McLaughlin - Editor in Chief