Fox News Contributor Calls Kavanaugh Accusers 'Skanks', Says Christine Ford Should 'Stop Opening Her Legs' (UPDATE: FIRED)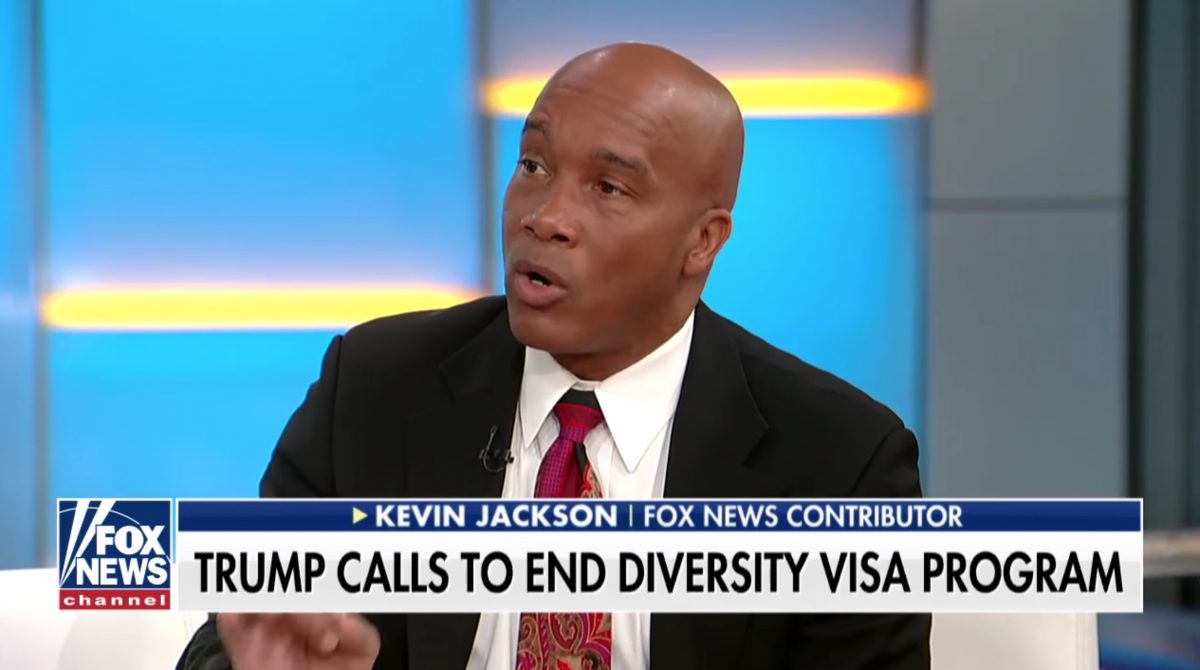 Kevin Jackson, a Fox News contributor who has guest hosted shows like Outnumbered and Fox & Friends, embarked on a spectacular Twitter meltdown during the Ford-Kavanaugh hearing Thursday morning.
Jackson — who has made Mediaite headlines before thanks to the questionable things that somehow make it out of his mouth — sent out dozens of tweets Thursday morning bashing Christine Blasey Ford, who has accused Brett Kavanaugh of sexual assault.
In those tweets, he called Ford and Kavanaugh's other accusers "Lying skanks," and referred to "Leftist" women as "skanky".
In another tweet, he said Ford's "academic problems came from her PROMISCUITY!"
"Dang girl, stop opening your legs and OPEN A BOOK!" he wrote.
Assuming these tweets will be deleted (or maybe not, who knows with this guy), here are screenshots for posterity: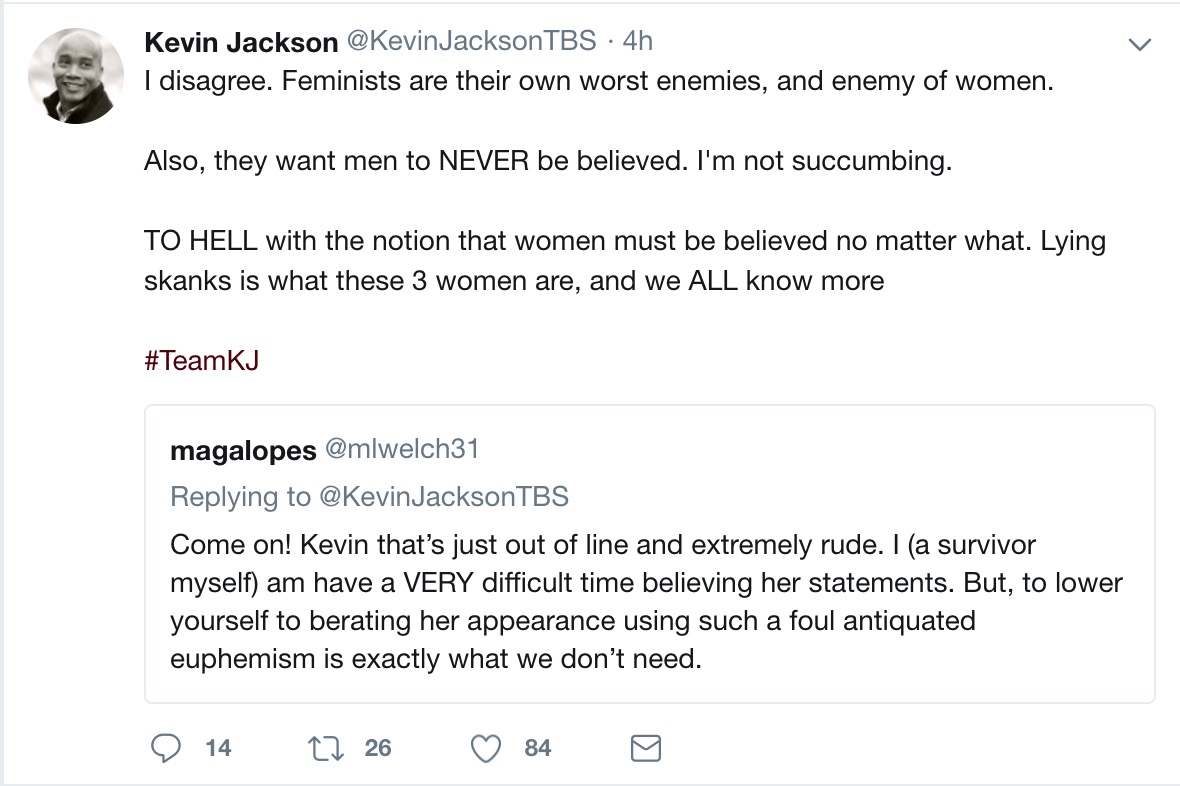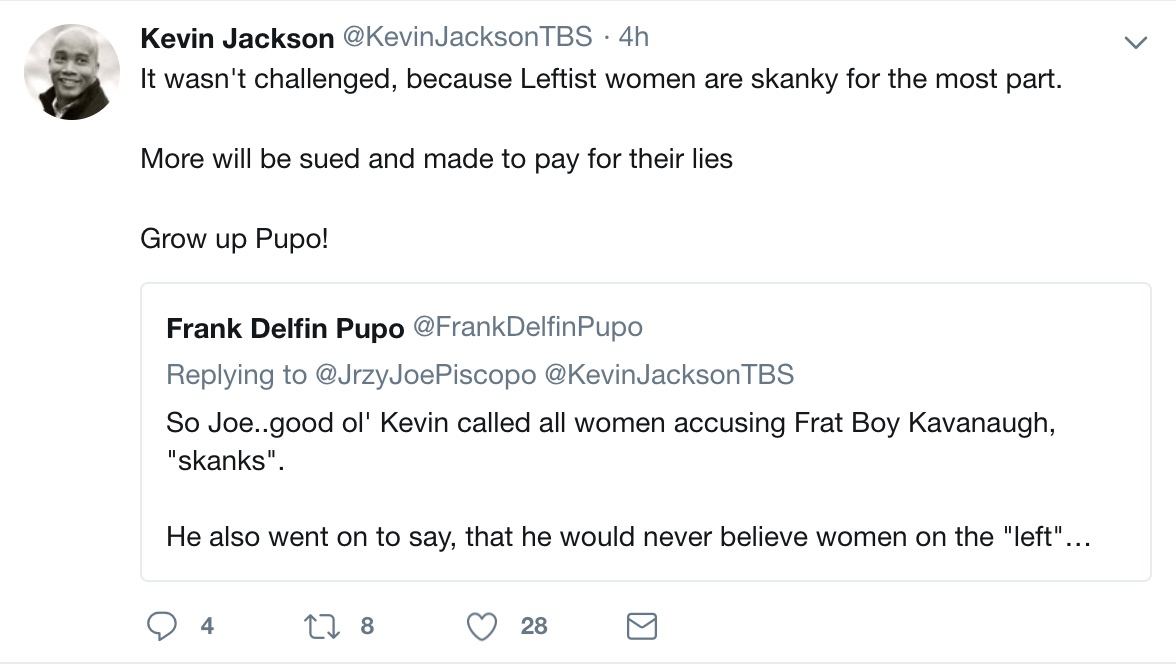 This post will be updated if Fox News comments on the fate of our very normal friend Kevin Jackson…
UPDATE: We now know the fate of Kevin Jackson, and it's unemployment. Fox News fired him Thursday afternoon.
[image via screengrab]
Have a tip we should know? [email protected]
Aidan McLaughlin - Editor in Chief