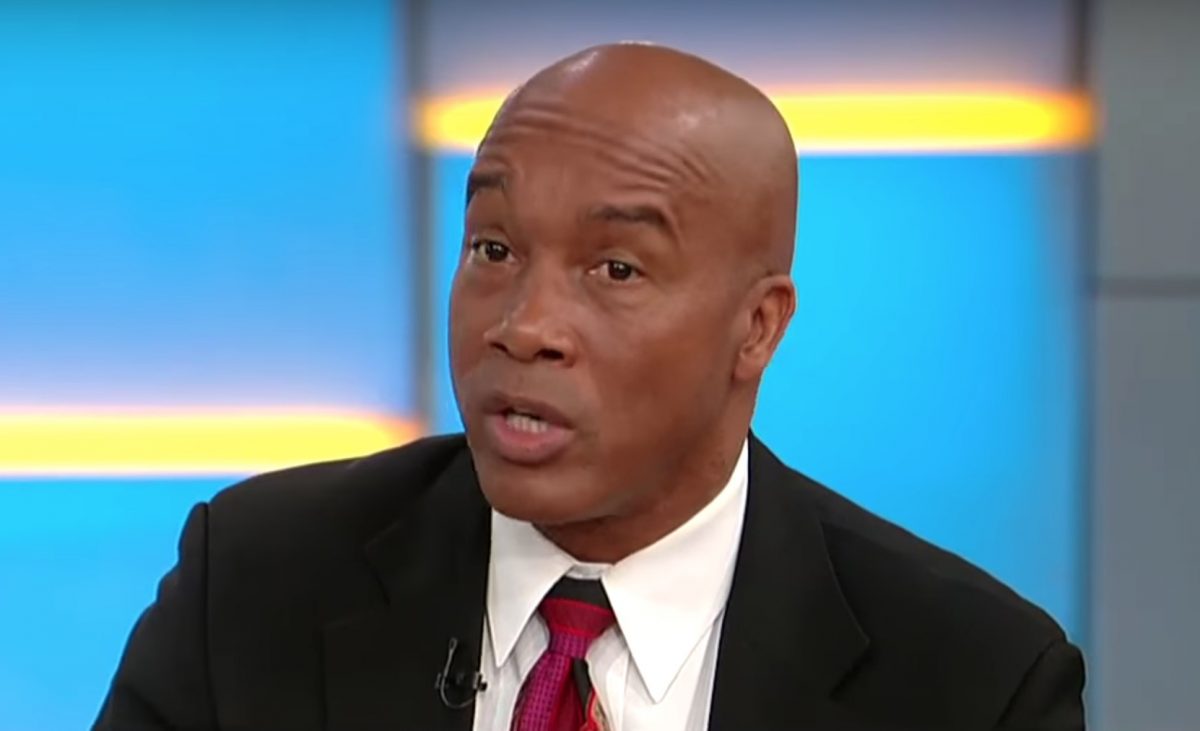 Fox News fired Kevin Jackson on Thursday, hours after the contributor called Brett Kavanaugh's accusers "lying skanks" in a Twitter tirade.
"Kevin Jackson has been terminated as a contributor," a network spokesperson told Mediaite. "His comments on today's hearings were reprehensible and do not reflect the values of FOX News."
Jackson, a pro-Trump personality who frequently appeared on Fox News and guest hosted shows like Outnumbered and Fox & Friends, tweeted frenetically about Thursday's Senate Judiciary Committee hearings. He bashed Christine Blasey Ford and the other women who have accused Kavanaugh of assault in explicit terms, calling them "Lying skanks."
In one tweet, he said Ford's "academic problems came from her PROMISCUITY!"
"Dang girl, stop opening your legs and OPEN A BOOK!" he wrote.
Here's a sampling of some of the more tasteless tweets: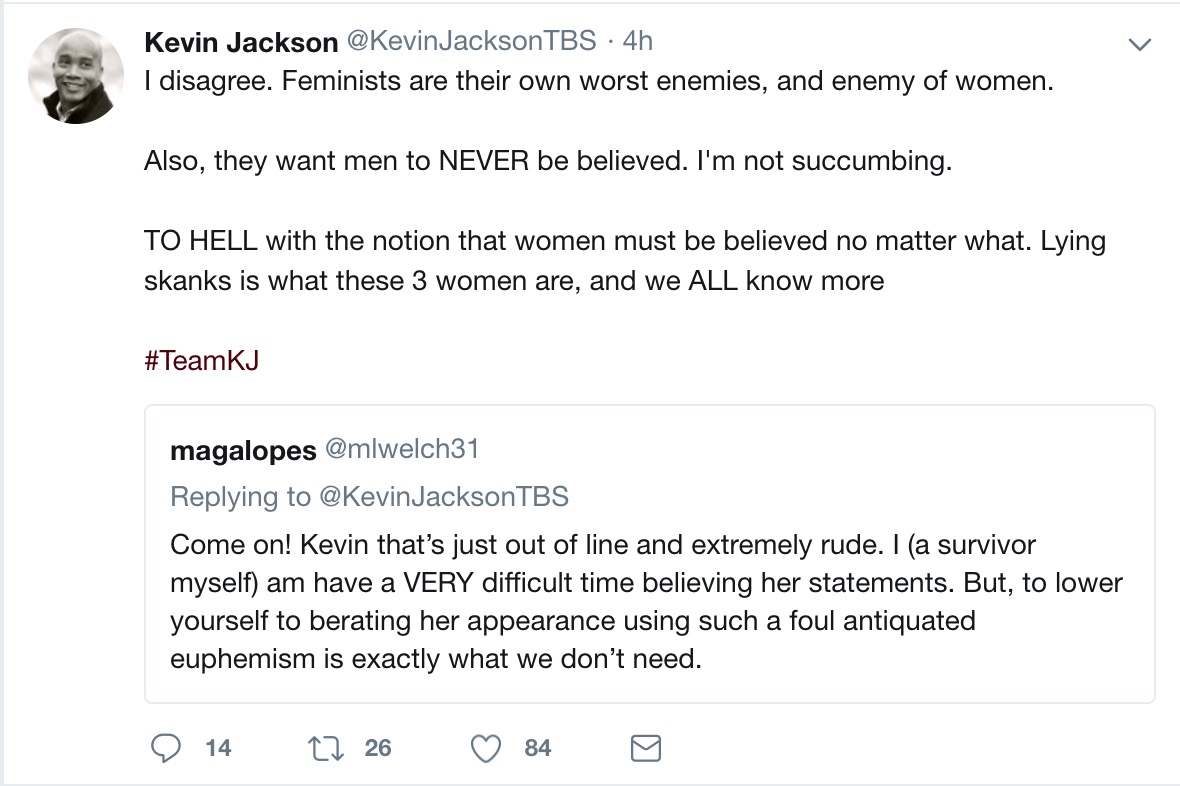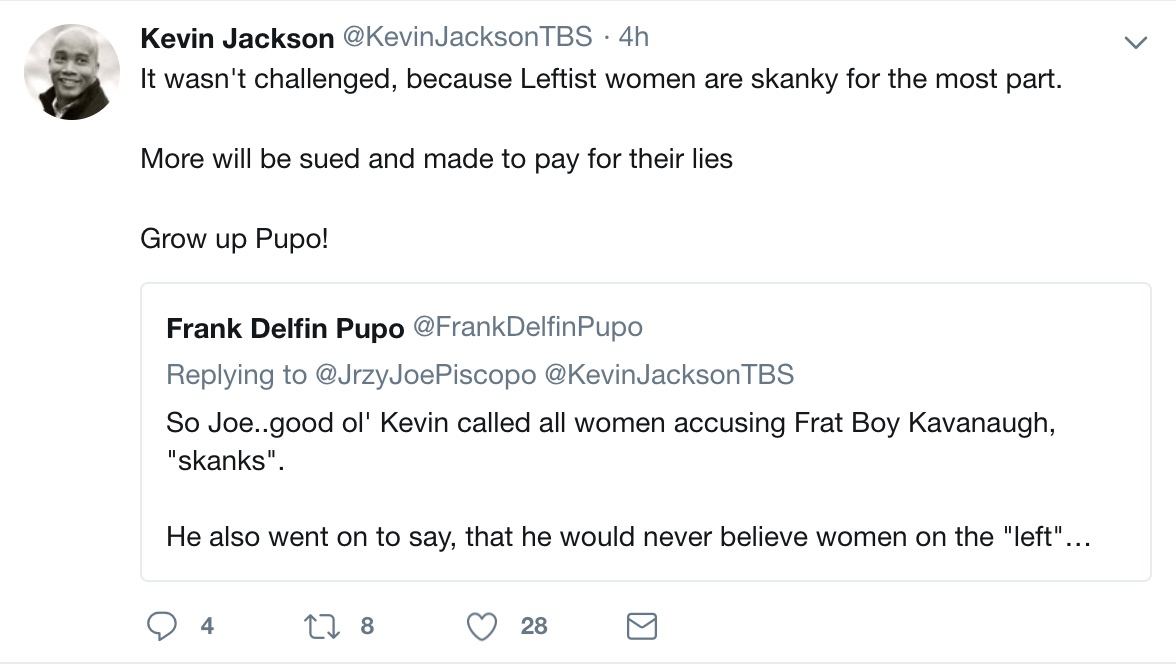 Jackson has yet to issue a statement on his firing from Fox News, but he's still tweeting about the hearing. He did not immediately respond to Mediaite's requests for comment.
Have a tip we should know? tips@mediaite.com
Aidan McLaughlin - Editor in Chief