Jason Miller Steps Away from Role at CNN Following 'False and Defamatory Accusations'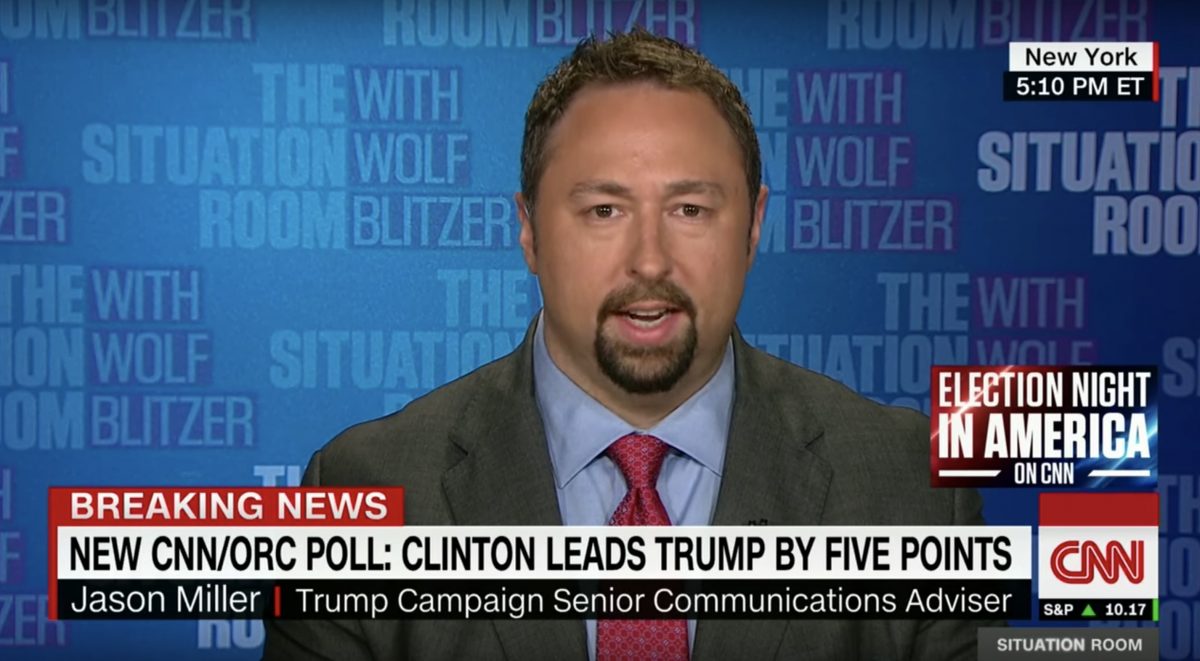 CNN commentator Jason Miller is out at the network.
Miller announced the news on Twitter: "I have decided to step away from my role as a political commentator at CNN to focus on clearing my name and fighting the false and defamatory accusations being made against me," he wrote.
It was reported on Saturday that Miller was accused of drugging a woman with a smoothie to induce an abortion.
The account, first reported by Splinter, was found in court documents related to a custody battle between Miller and former Trump campaign operative A.J. Delgado. Delgado previously contributed to Mediaite.
Miller's legal team has strongly denied the accusations found in the court filing, telling Splinter, "To be clear, there is no validity to the false accusations made in Ms. Delgado's filing…We also know the identity of the 'Jane Doe' referenced in the filing, have located her, and Mr. Miller is absolutely certain that he does not know her, never had a relationship with her, and never engaged in the actions Ms. Delgado—and now you—falsely accuse him of committing."
Earlier today, Miller also disputed Splinter's account on Twitter.
CNN has confirmed to CNN's Brian Stelter that Miller is, indeed, no longer with CNN.
[image via screengrab]
Have a tip we should know? tips@mediaite.com