Kimmel Trashes Colorado Baker For Refusing to Bake Transgender-Themed Cake: 'His Whole Life is Gay!'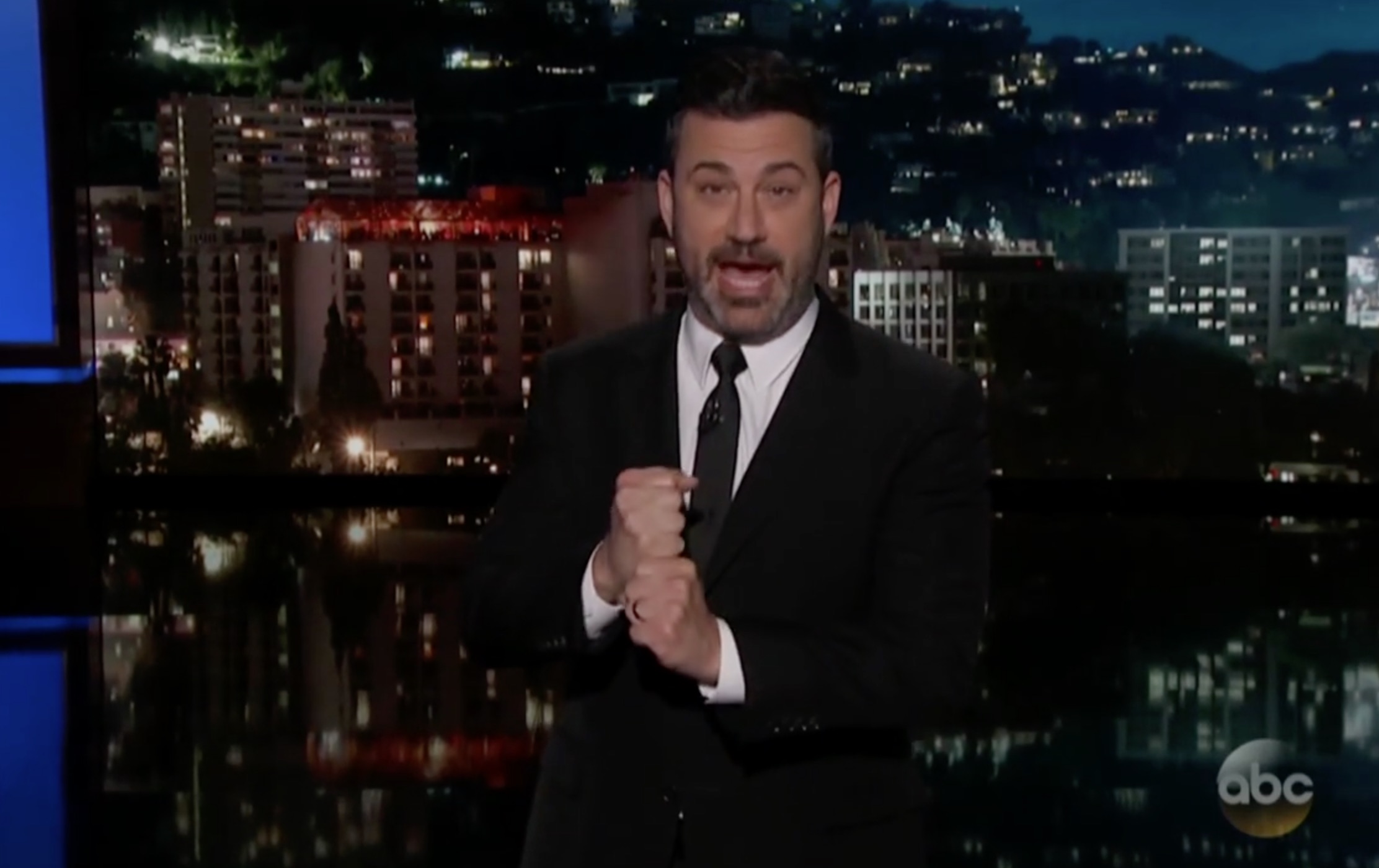 On Thursday night, Jimmy Kimmel took aim at the Colorado baker for refusing to bake a transgender transition cake.
Jack Phillips, who recently won his case at the Supreme Court for refusing to make a wedding cake for a same-sex couple because it infringed on his religious beliefs, was approached by a transgender woman who wanted to commemorate her transition with a cake that was blue on the outside and pink on the inside. He has since filed another lawsuit against the state of Colorado, whose civil rights division was forcing him to bake the cake.
Well, Kimmel piled on the baker in his monologue.
"It's funny because this is a guy who spends all day, every day, meticulously designing flowers out of icing. His whole life is gay, okay?" Kimmel said. "I don't know if the wrong cake might bring that to life or what."
He then mocked Jack Phillips, who he sarcastically referred to as "the totally straight cake baker," over his appearance.
"You would think that someone who looks like the Reba McEntire version of Colonel Sanders would be more sympathetic to gender identity issues," Kimmel laughed.
This isn't the first time Kimmel has weighted in on the cake debate. Earlier this year, he compared Christian bakers refusing to make wedding cakes for same-sex couples to refusing to serve Jewish and gay people at a restaurant in his periodic ongoing segment called "Food For Thought."
We will update this article if/when video becomes available.
[image via screengrab]
Have a tip we should know? tips@mediaite.com