New Email Shows Donna Brazile Also Gave Clinton Questions Before CNN Presidential Debate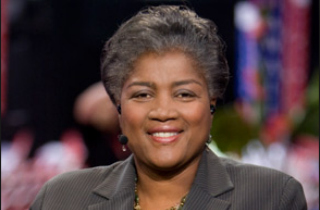 Yet another hacked email from the latest Wikileaks dump Monday shows that acting DNC head and then-CNN contributor Donna Brazile provided questions to Hillary Clinton before a presidential debate.
The email sent by Brazile to Clinton chairman John Podesta and communications chief Jennifer Palmieri was headlined unambiguously: "One of the questions directed to HRC tomorrow is from a woman with a rash." The email was sent March 5, the day before a CNN Democratic presidential debate featuring Clinton and her primary opponent Bernie Sanders.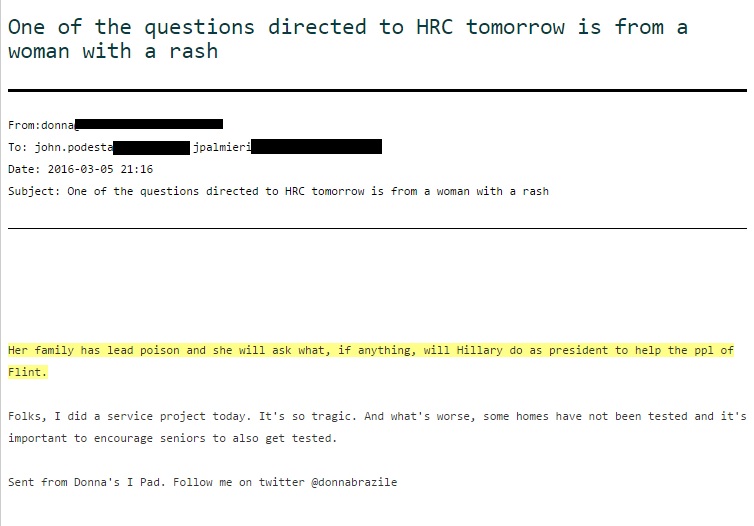 "Her family has lead poison and she will ask what, if anything, will Hillary do as president to help the ppl of Flint," Brazile said in the body of the email. Sure enough, one of the questions directed to Clinton during the debate was from a woman who spoke about the Flint water crisis' effect on her family, asking what Clinton would do in her first hundred days in office.
Brazile has faced criticism after a previously uncovered email showed that she provided questions to Clinton ahead of a CNN town hall. Brazile, for her part, has denied that the emails are legitimate, and snapped at Fox News' Megyn Kelly for "persecution" when she asked Brazile about them in an interview.
UPDATE (11:00 AM ET): In a second email released Monday, Brazile promised Palmieri and Podesta she would "send a few more" questions before the CNN town hall.
UPDATE (3:15 AM ET): In a statement to Mediaite, CNN announced that they had severed ties with Brazile. "CNN never gave Brazile access to any questions, prep material, attendee list, background information or meetings in advance of a town hall or debate. We are completely uncomfortable with what we have learned about her interactions with the Clinton campaign while she was a CNN contributor," a spokesman said.
[Image via screengrab]
—
>>Follow Alex Griswold (@HashtagGriswold) on Twitter
Have a tip we should know? tips@mediaite.com