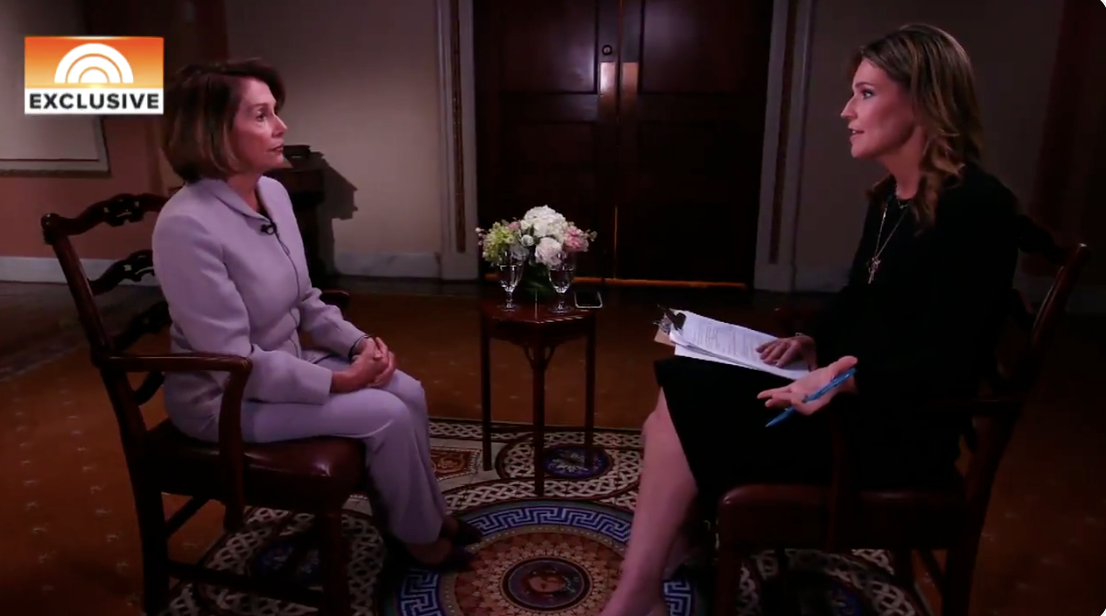 When asked by the Today Show's Savannah Guthrie whether she plans to provide money for President Trump's proposed border wall, House Minority Leader Nancy Pelosi says she doesn't plan to give a penny.
"We can go through this back and forth. No," she said. "How many more times can we say 'no'? Nothing for the wall."
"Are you willing to come up and give him some of this money for the wall?" –@SavannahGuthrie
"No." –@NancyPelosi
"Because apparently that's the sticking point." -Guthrie
"No, no. Nothing for the wall." -Pelosi

Full exclusive interview tomorrow on TODAY pic.twitter.com/6zHKXJjPbb

— TODAY (@TODAYshow) January 2, 2019
The brief clip was shared by the Today Show on social media as a preview to an exclusive interview with Pelosi, to be aired tomorrow and likely to focus on her becoming House speaker again and the shutdown, among other things.
In an interview with CNN earlier this morning, Pelosi's daughter Alexandra, did not mince words about her mother's intentions as Speaker-designate.
"She'll cut your head off and you won't even know you're bleeding," she said.
[image via screengrab]
Have a tip we should know? [email protected]