Capital Gazette Calls for Action on Gun Violence, Mental Health in Editiorial: 'This Madness Must Stop'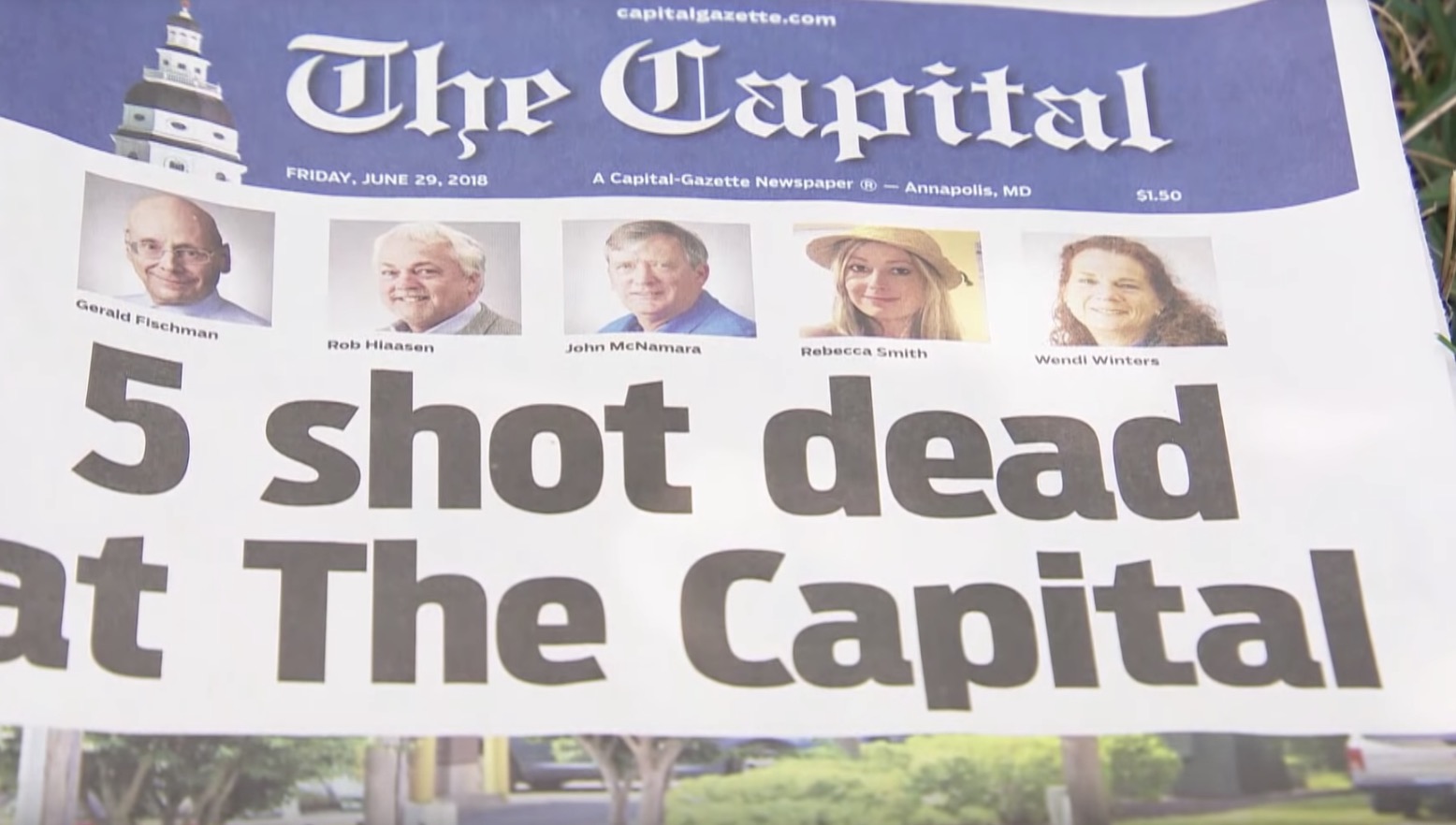 As the Capital Gazette continues to pick up the pieces after the fatal attack on their newsroom, the paper is calling on Maryland's top political figures to do something to stop future shootings.
In the the Gazette's latest editorial, the paper laments how the death of their five colleagues is just the latest in a string of mass casualty events in America over the past few years. Every time this happens, the paper notes, there's an inevitable conversation about gun violence, mental health, and increased gun control, but it all gets wrapped up in debate and nothing is agreed upon by the time the next shooting happens.
"Anyone expecting national consensus to come from the death of five community journalists in Annapolis will be sorely disappointed," the piece states. "We can't even agree on the question, let alone the answer."
From there, the piece goes on to call on Governor Larry Hogan (R-MD), Attorney General Brian Frosh, and other high ranking state officials to take action to prevent people like the last week's shooter from attacking anyone else in the future.
From the editorial:
We can only hope they will agree with this simple statement: This madness must stop.

Let's find a way to stop people who wander in and out of the attention of authorities, terrorizing people along with the way with hateful behavior — but never quite crossing the line into something that would lock them behind bars or place them safely within the care of a psychiatric hospital.

Our society has to be capable of surveying the long and growing list of victims of mass shootings and come to grips with a pretty straightforward idea: A mounting death toll is not a price we're willing to pay for putting the Second Amendment above all other freedoms.
[Image via screengrab]
— —
>> Follow Ken Meyer (@KenMeyer91) on Twitter
Have a tip we should know? tips@mediaite.com