Photographer Accuses Bill Murray of Slamming Him Against a Door at Martha's Vineyard Restaurant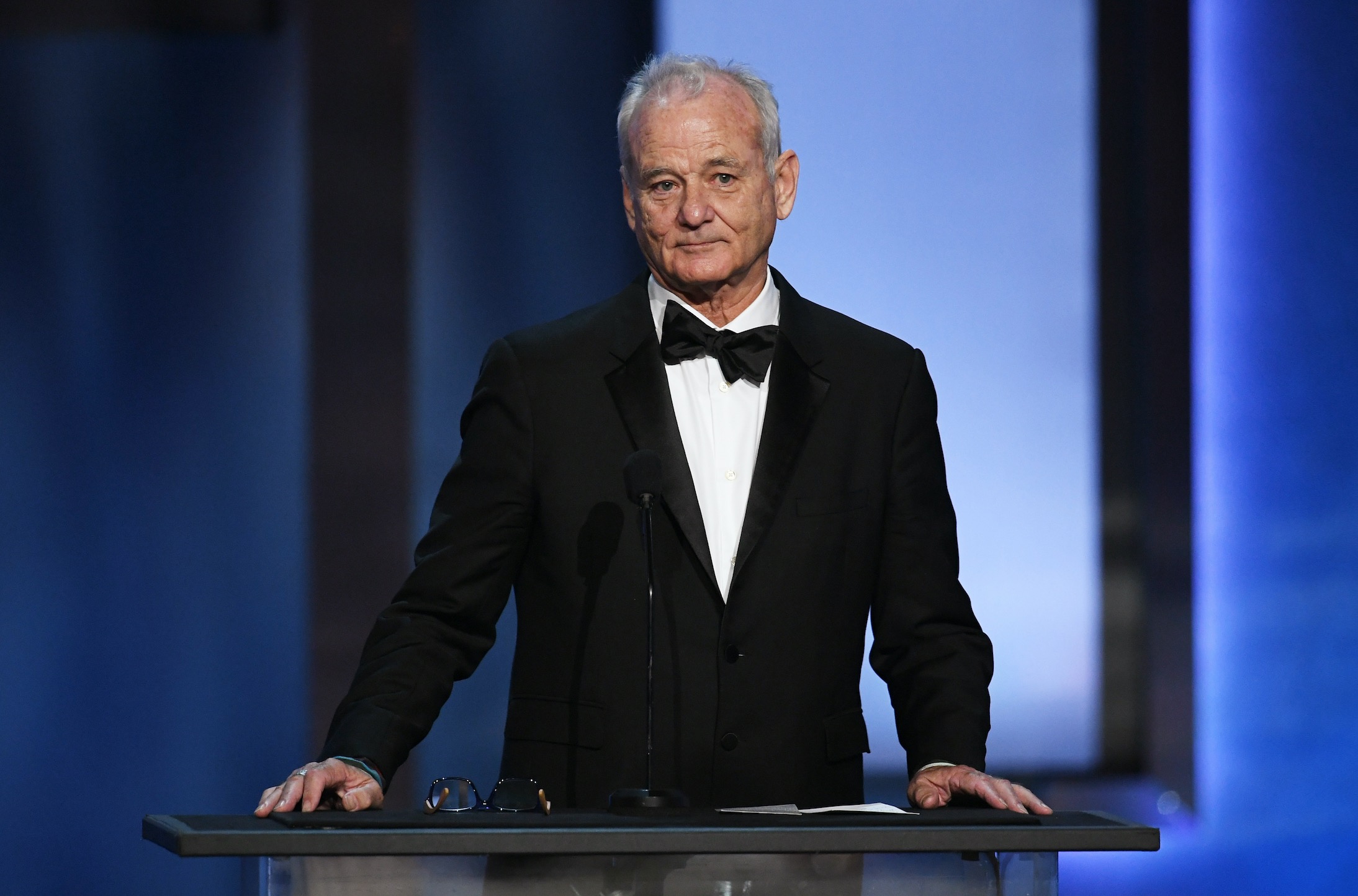 Actor and comedian Bill Murray was accused of slamming a photographer against a door at a restaurant in Martha's Vineyard.
According to a police report picked up by The Boston Globe, on Wednesday photojournalist Peter Simon was taking pictures of the restaurant band for his weekly feature in The Martha's Vineyard Times. Simon is the brother of the band singer Carly Simon, and when he stepped away from the dance floor at one point to inspect the shots he took, someone allegedly grabbed him from behind, slammed him up against a door, and threatened to have him thrown out.
Simon claims that the person who grabbed him swore multiple times and threatened to cause him bodily harm.
"He looked like he was ready to strangle me," said Simon. "He treated me like the scum of the earth."
Simon said he didn't know it was Murray at first, though he later recognized him as he continued to take photos around the restaurant. At one point, Simon claims, Murray came by his table and poured water on him and his camera.
Murray was described as "visibly upset" when spoke to police about the encounter and claimed Simon was "taking pictures of him and harassing him while he was quietly minding his business." Restaurant owner Katherine Domitrovich told police that Simon had "no business photographing anyone in the restaurant and was generally annoying."
Simon disputed Domitrovich's statement, saying the band invited him to cover them, and he's still debating whether to bring disorderly conduct charges against Murray.
[Photo via Getty Images]
— —
>> Follow Ken Meyer (@KenMeyer91) on Twitter
Have a tip we should know? tips@mediaite.com