Trump Watched Patriots Win Super Bowl With Founder of Spa In Which Robert Kraft Was Busted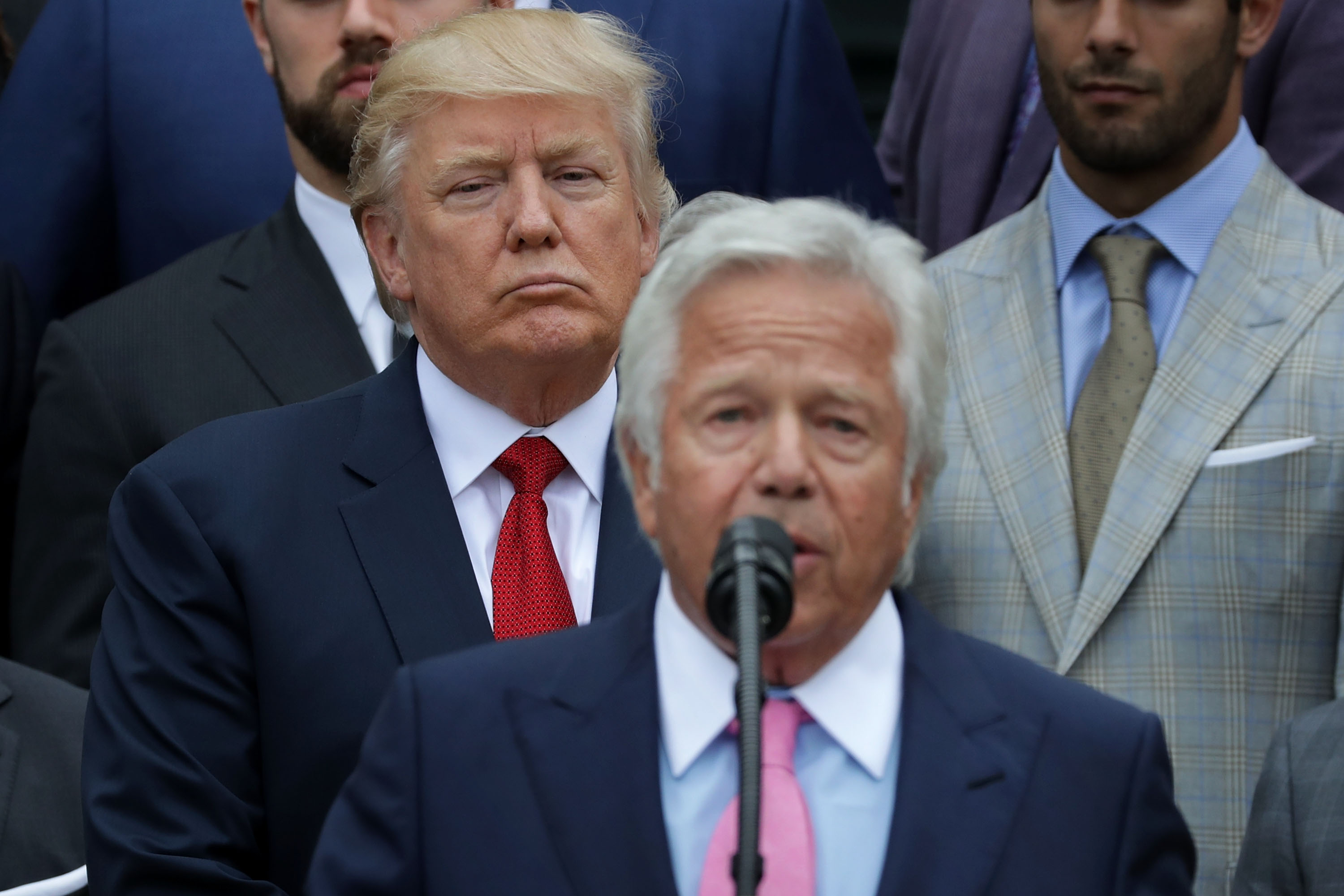 President Donald Trump watched the New England Patriots win their sixth Super Bowl last month in the company of the founder of the spa in which Patriots owner Robert Kraft was charged with soliciting prostitution.
The Miami Herald reported Friday: Trump's Super Bowl Watch Party at Mar-a-Lago in Florida was attended by Li Yang, a 45-year-old entrepreneur from China who founded a chain of spas in the state more than a decade ago.
"Over the years, these establishments — many of which operate under the name Tokyo Day Spas — have gained a reputation for offering sexual services," the Herald reported.
Yang and a friend were sitting at a table just behind Trump at his West Palm Beach resort, and snapped a pic with him: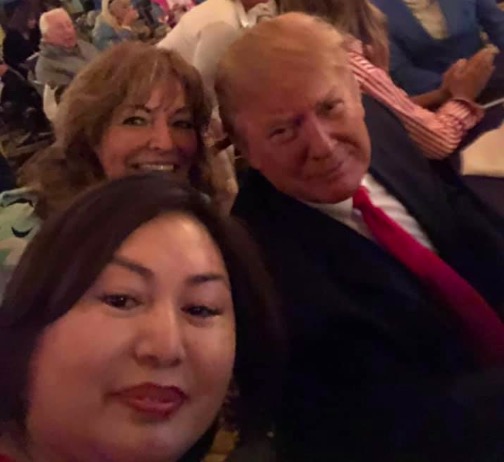 Weeks after the Patriots' Super Bowl victory, Kraft was charged with soliciting prostitution at the Orchids of Asia Day Spa in Jupiter, Florida. A surveillance video reportedly caught Kraft receiving a hand job and oral sex at the establishment in January.
Yang told the Miami Herald she sold the Orchids of Asia Day Spa long ago.
Other photos from Yang's Facebook page show the entrepreneur at various Mar-a-Lago events, posing Trump, members of his family like Don Jr. and Lara Trump, and politicians like Florida Governor Ron DeSantis.
Read the full report on Yang here.
[Photo by Chip Somodevilla/Getty Images]
Have a tip we should know? [email protected]
Aidan McLaughlin - Editor in Chief