National Enquirer Publisher Admits to Working 'In Concert' With Trump Campaign to Cover Up Karen McDougal Affair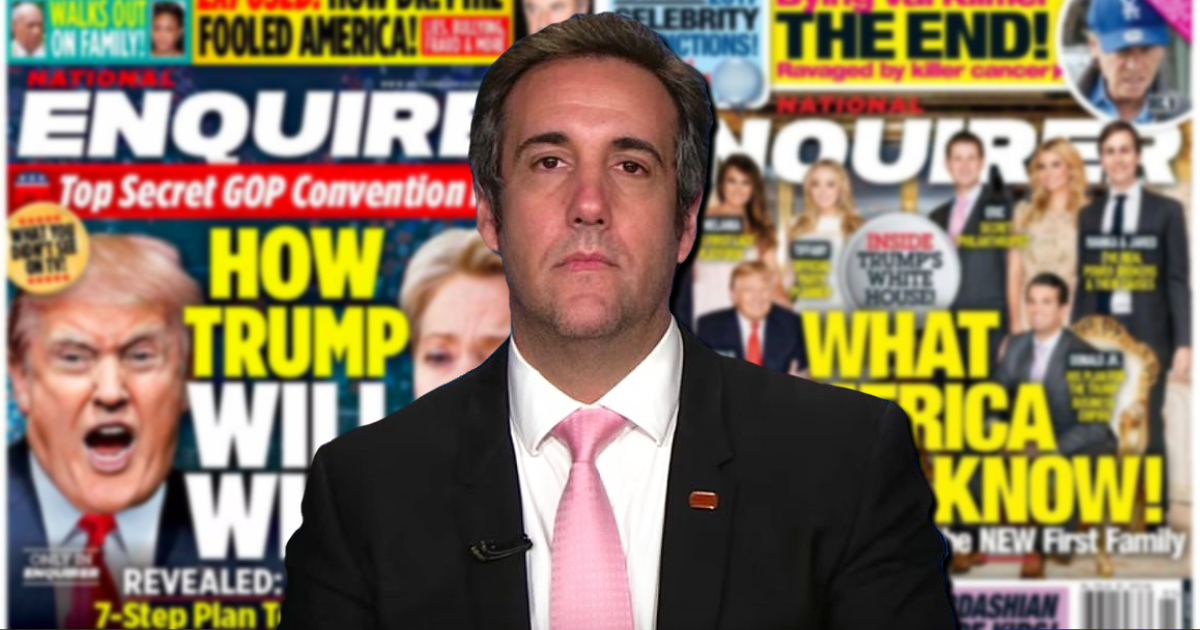 Prosecutors for U.S. District Court for the Southern District of New York, which handled the case against former Trump attorney and fixer Michael Cohen that resulted in his sentencing Wednesday to three years in prison, has now announced a "Non-Prosecution Agreement" with American Media, Inc., publisher of the National Enquirer, over the company's involvement in covering up Donald Trump's affairs.
In the agreement, AMI admitted to making the payment in "concert with" the Trump campaign in paying $150,000 to McDougal for her story "in order to ensure that the woman did not publicize damaging allegations about the candidate before the 2016 presidential election," prosecutors said in a statement shortly after Cohen's sentencing.
The agreement, which was previously reached but has not been reported until today, explains that Michael Cohen and "another campaign official" met with AMI Chairman David Pecker to arrange the cover-up back in August of 2015.
The prosecutor's office has "agreed not to prosecute AMI for its role in that payment."
The statement continues: "The agreement also acknowledges, among other things, AMI's acceptance of responsibility, its substantial and important assistance in this investigation, and its agreement to provide cooperating in the future and implement specific improvements to its internal compliance to prevent future violations of the federal campaign finance laws."
MSNBC's Velshi and Ruhle reported on the story soon after it broke, with some good explainers. Watch.
[Featured image via screengrab]
—
Follow Caleb Howe (@CalebHowe) on Twitter
Have a tip we should know? [email protected]