You Can't Hate Adam Richman After You Hear Him Talk About Food In New Orleans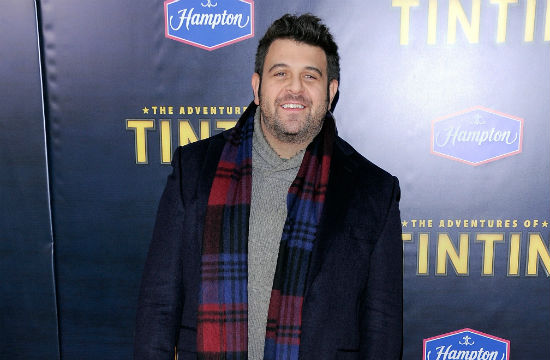 Adam Richman takes a metric ton of flack for his allegedly gluttonous series Man vs. Food, in which he takes on eating challenges of immense proportions from various mom 'n' pop joints around the country. But he also showcases local, affordable, delicious eats. His second show, Best Sandwich in America doesn't quite have the reflux-inducing consequences of watching MvF, but, in a recent interview with The Huffington Post, Adam made it crystal clear that his respect for food is unquestionable.
He was visiting New Orleans, where fan votes drew his Red Stag Food Truck into town, so he could showcase bourbon recipes with cocktail pairings. And, for all the foods he's cooked and tasted, there's one iconic creole dish Adam won't make himself out of respect for its origins.
"I know that gumbo is an inexorable part of life here, but I feel that with my cooking experience — I get sandwich construction infinitely more than I do gumbo," he admits. "Gumbo is so sacrosanct and so much part of the double helix of someone's DNA down here."
If that isn't a firm rejection of culinary imperialism, we don't know what is.
Adam's reverence for New Orleans definitely possesses an almost religious zealotry.
"We went by the Superdome, that glorious shining glittering Tylenol, and I said: God, it's stunning," he gushes of one of the city's most iconic landmarks. "The driver looked over his shoulder and said, 'That's our church. That's where we go to worship our Saints.' How do you not love that? It's like a Tartuffe of architecture."
Okay, okay, in spite of the fact that he just referred to a football stadium as a giant aspirin, how can you not love this guy? We've said it before and we'll say it again: just don't watch the last ten minutes of MvF and Adam Richman becomes much, much more appealing.
Have a tip we should know? tips@mediaite.com