Critic Slams Todd English's New Restaurant: It's 'T.G.I. Friday's Territory'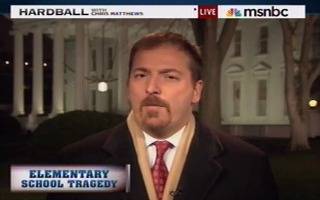 Long ago, Todd English, hale and healthy and whole, was a fine chef whose skills grew legendary throughout the nation. But driven by the desire for gold and fame (and unwilling to shoplift for it, like his ex-fiancee once did), he exerted his will to dominate and rule in the culinary world… and in so doing, began sucking.
Lo, as his reputation as a famewhore grew and his skills as a chef fell into shadow (and nightclubs), did the moneylenders chase him, and the New York Post besmirched his name throughout the presses, and the critics armed themselves to assault the borders of his empire, striking at the two towers of his lands: the Olives. As he retreated from the siege laid on his Boston location of Olives, looking to his stronghold in the city of New York, he hoped that he would find a haven — until this very morning, when the New York Daily News's restaurant critic Michael Kaminer marched on the rebooted Olives at the W Hotel and lobbed this review:
Since his bio proclaims him "one of the most decorated, respected, and charismatic chefs in the world," I didn't expect to see Todd English schvitzing over stewpots at Olives New York, his recently rebooted eatery inside the W Union Square hotel.

But the degree to which Olives feels like a joyless brand extension underscores the perils of slapping star names on products and places. For all the personality and passion here, Todd English might as well be Betty Crocker.
As Kaminer assaulted Olives with phrases like "formulaic and tired," "T.G.I. Friday's territory," and "brown, wet and unpleasant," he took pause at the main entrees, a food monument to the former glory of English:
"Olives' simplest entrée, fire-roasted chicken ($26), elevates plump sliced breast, silky potato puree, and smoky cranberry-brussel sprout hash into a plate both homey and sexy."
But lo, once a hapless footsoldier claimed that the coffee beans were originally from "Arabica," Kaminer continued attacking Olives relentlessly, looking to the east, as the pale and weary English did, both hoping for a victory in the form of an alliance with Pete Wells the White.
[NYDN]
Have a tip we should know? tips@mediaite.com