Bourdain And Lawson's Strange Televised Cooking Competition Won't Air Until 2013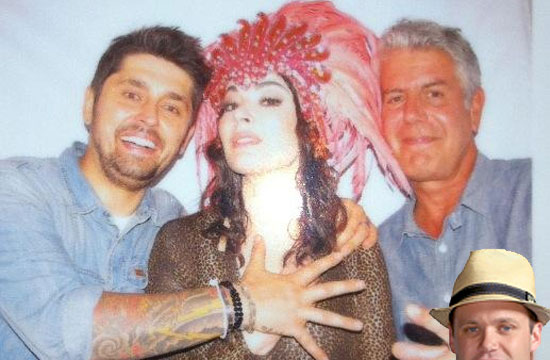 We've been getting some news from the set of The Taste, Anthony Bourdain and Nigella Lawson's experiment in bossiness, for a few days now — but now that there's a super official-looking press release on Eater, we have learned the following:
–Ludo Lefebvre and Brian Malarkey are not just visiting the set of The Taste for the heck of it; they're actually judges along with Bourdain and Lawson.  (Andrew Zimmern spilled the beans on Malarkey's participation in our interview with him at the New York City Wine and Food Festival.)
-The four judges are each going to take teams of four contestants (both pro and amateur cooks) under their wings, where they will mentor them through both team and individual challenges.
-At the end of each challenge, the four judges will taste the food cooked by the contestants, without any prior knowledge of who cooked what.
While this format sounds horribly derivative of many other cooking shows out there, there is one saving grace: the judges are the most mentally deranged, borderline, weird, and possibly narcissistic (well, Malarkey, anyways) collection of cooking personalities that have all been placed in one TV studio. Because while we all know that Joe Bastianich and Gordon Ramsay are good at the "scathing rage" thing, they're really not as prominent for their ability to inspire confused foodie arousal as the four three of these judges are — as in, "Why are you yelling at me? Why are you so mad? Why is it that your talk of foie gras makes me feel uncomfortable in the groin region? Especially you, Nigella?!"
(We have no idea what to make of Malarkey and his hat, other than as a thing that Joe Biden says now and again. Season Three of Top Chef was ages ago. Shh.)
The show premieres on ABC sometime in 2013. Ugh, waiting.
Have a tip we should know? tips@mediaite.com