After AirBnB Turned His Apartment Into an 'Freak Fest' Orgy, Tenant Launches Site to Counter Illegal Sublets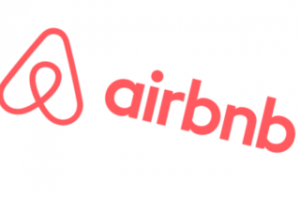 Smarting from his brush with illegal sex partiers raging it up in his apartment, Ari Teman is giving landlords a new tool to fight illegal sublets.
A little over two years ago, Teman, a New York resident and professional comedian, was shocked to see that his apartment, which he had rented out to a couple visiting for a wedding via AirBnB, had in fact been converted into a widely advertised "XXX Freak Fest," resulting in tens of thousands of dollars in damage and a minor explosion of dubious Internet attention.
My apartment has gone viral in two ways. #AirBNBFreakFest

— Ari Silver (@AriSilver) March 17, 2014
Teman wrote in an open letter to AirBnB, which went viral:
Usually I am a fan of your service. However, I have a minor bone to pick with you, in that it appears my apartment was reserved for some major boning. Also, it appears some stuffed animals were abused. We'll get to the damage to my furniture and belongings – but first you're gonna love this:

You just sent a porn sex fest into my apartment, and now I've got over $87,076 in losses. I had to call 911 and have these "XXX Freak Fest" people removed from my apartment, my super is having me evicted by my landlord, and I do not feel safe here anymore since hundreds of people got a text saying there's an XXX sex fest in my apartment and continue showing up, according to the doormen who I'll  never be able to look in the face again.
According to the New York Daily News, Teman has now launched SubletSpy.com, a service that scours AirBnB and craigslist to find listings for short-term sublets, which, in many cases, may be illegal or contrary to lease agreements.
"You can take a terrible experience and make it great," he said.
[h/t NY Daily News]
Have a tip we should know? [email protected]